This post contains affiliate links. Affiliate disclosure: As an Amazon Associate, we may earn commissions from qualifying purchases from Amazon.com and other Amazon websites.
The Best Gifts for Kayakers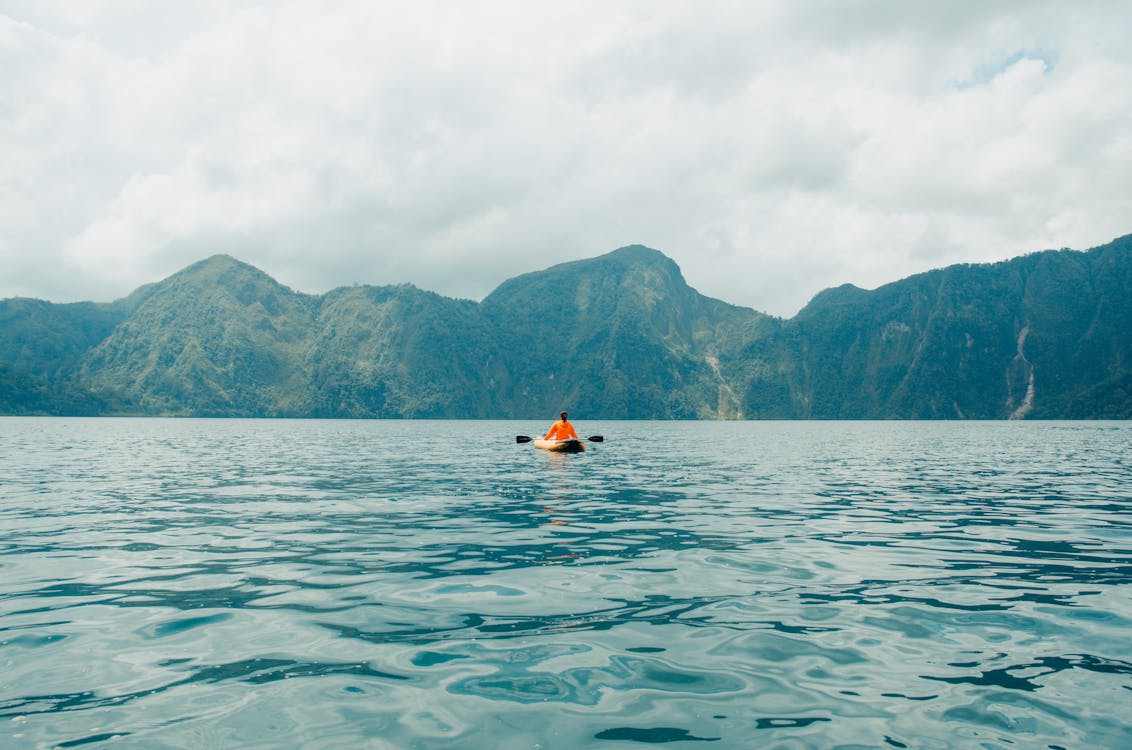 If you have a family member who loves to go kayaking and their birthday is coming up soon – No need to stress. We have created this article for you, whether you're buying for your: partner, sibling, parent or child – We've got you. When it comes to kayakers, they can never have too many gadgets. Every year new things are introduced onto the market that benefit them and make their favourite hobby that little bit better. We set ourselves the task of speaking to people that know what the perfect gifts for kayakers are and have compiled them into this article to help you know where to start when picking out your present.

Since you are on the water its best to keep your phone in a safe place. This waterproof case protects your phone from getting wet while still being able to perform basic functions through the plastic cover.
Contributor: Brianna Davis
Organisation: Best Company
Website: https://www.bestcompany.com/
This portable anchor is perfect for kayaking. When taking a break it is easy to drift away with the current. With this 3 1/2 pound fold-able anchor will help you stay in one place.
Contributor: Brianna Davis
Organisation: Best Company
Website: https://www.bestcompany.com/
The Tico Sunglasses are an all-day wrap frame with wide, chiseled temples to provide full coverage from the harshest sun. Reminiscent of Costa Rican sport fishing heritage, Tico offers a sporty style and performance features including vented nose pads, integral hinge and CAM system for smooth and assisted temple action, as well as temple tip icons making the frame keeper ready. The new style is a medium fit and comes in four frame colors, including matte wetlands, and offers the full variety of Costas' lens colors.
Contributor: Marisa Weich
Organisation: Gunpowder Inc
Website: https://gunpowderinc.com/
Silicone Wedding Ring
This product is a Silicone Wedding Ring that can be alternative for your precious metal wedding ring. The idea and purpose of this is to keep your metal wedding ring and/or engagement ring from being misplaced, lost, or stolen. You can enjoy an active outdoor lifestyle such as kayaking, hiking, climbing, surfing, and many other activities carefree. Not just keeping your metal ring safe, but also to keep your finger safe from getting an injury such as ring convulsion (google it if you have a strong stomach).
Thus, this silicone ring is perfect for kayakers who are married or engaged. The size range for Men's rings: 5-16 (with half size) for Women 5-12 (with half sizes).
Contributor: Nicole Villamor
Organisation: Swagmat LTD
A Wacaco Nanopresso is the perfect gift. It's a portable hand-powered espresso machine, perfect for those out on their kayaks all day.
At just over 6" and weighing less 1 lb, it is one of the smallest, quality, hand powered espresso machines on the market. The patented pumping system makes it capable of reaching 18 bars of stable pressure during extraction, comparable to what you might expect from the commercial espresso machine at your local cafe.
Contributor: Alexandra Black-Paulick
Organisation: Linked Ring
Website: http://www.linkedring.co/
This is a portable, hands-free, backpack cooler that keeps food and drink cold for up to 24 hours. This backpack is especially great for people on the water because it is 100% waterproof and will not sink. Everything in the cooler will be protected and kept safe in case of rough waters. The cooler also has no zippers. The top rolls shut, so it is extremely easy to access everything that is inside the cooler. The ICEMULE Classic comes in different sizes, so depending on how many people are on your trip and how long you are on the water, different sizes will be helpful when preparing for the adventure.
Contributor: James Collie
Organisation: ICEMULE COOLERS
Website: https://icemulecoolers.com 
Glacier Wellness CBD Muscle Salve
Kayaking can be an unforgiving adventure, but Glacier Wellness can help you fight back. The highly-rated extra strength CBD muscle salve is packed with 500mg of the finest American-made CBD complemented by a pleasant array of other natural and safe ingredients like coconut oil, peppermint oil, and eucalyptus essential oil to make the delivery of pain relief that much better! The rapids may not always be so friendly, but that's where we step in to deliver proven and effective pain relief.
Contributor: Sam Maizlech
Organisation: Glacier Wellness
Website: https://glacierwellness.co/
Scientifically substantiated to see results quickly, Vivio Life Sciences new supplement features BioCell® Collagen a clinically tested ingredient matrix of hydrolyzed collagen type II, chondroitin sulfate, and hyaluronic acid, combined with MSM in 60 veggie capsules for highly bio available skin and joint care. Great for an early morning nutrient boost.
Contributor: David Barbour
Organisation: Vivio Life Sciences
Website: https://viviolifesciences.com/
Mira Fit Resistance Bands
An expert kayaker makes gliding through the water look effortless. But there's a lot of training that goes into building a body strong enough to take on kayaking. One versatile piece of kit that will train multiple muscle groups and so makes for a great gift for a newbie or novice kayaker, is resistance bands.
Contributor: Libby Masters
Organisation: Mira Fit
Website: https://www.mirafit.co.uk/