The Best Of Troy Lee Designs Clothing And Apparel
Troy Lee Designs has retained its stand out position in the increasingly busy market of mountain biker apparel choices. Thanks to their motocross background, they really did hit the ground running and now manufacture some of the most high-end mountain bike apparel on the market. Furthermore, their clothing is now popular in the all-mountain and trail/enduro market as well.
This year, they have a more versatile clothing lineup than ever. Indeed, it's easy to be paralyzed with over analysis here – spending as much time in your search for the best as you do on your bike. With the immense number of choices you have, finding the right gear might seem like an overwhelming task. We've tried to narrow it down a bit with our top choices from Troy Lee Designs (2018) in this list.
Troy Lee Designs A2 Decoy MIPS MTB Helmet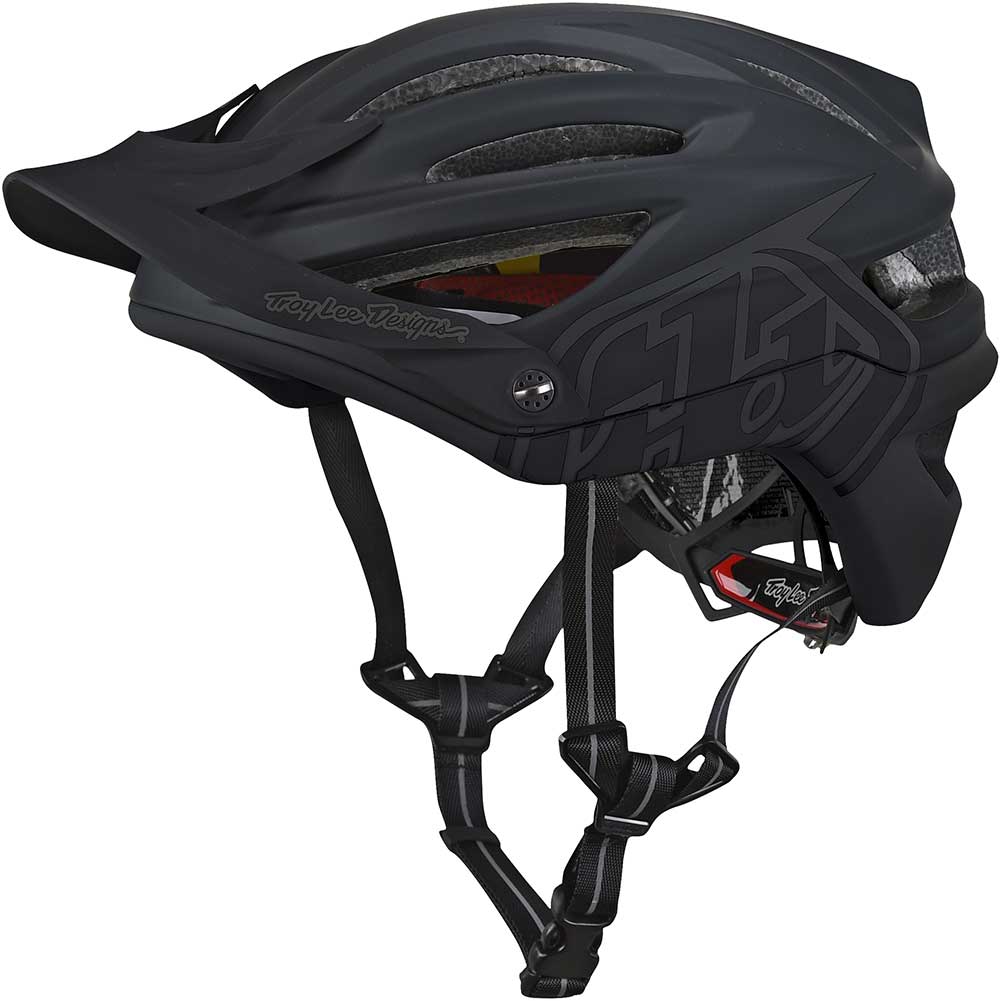 The A2 MIPS helmet provides high-quality protection and outstanding ventilation to its wearers. It makes the perfect snap choice for those who don't mind spending a bit more money for a helmet that could potentially last the rest of their lives. The EPS and EPP foam make it very stable and able to handle lower speed impacts without rocking backwards or forwards on your head. We've found very few materials absorb impact as well as EPS does and would recommend you look for it in helmets wherever you can. The helmet's rear drops behind the skull, so it fully covers your head with thick yet surprisingly light material and plenty of padding. In its entirety, the A2 Decoy MIPS is very lightweight, has huge ventilation shafts and offers complete protection for your brain (Look up CTE – it's important). We are sold on it, as it is easily one of the best Troy Lee Designs has produced yet.
Troy Lee Designs Air Glove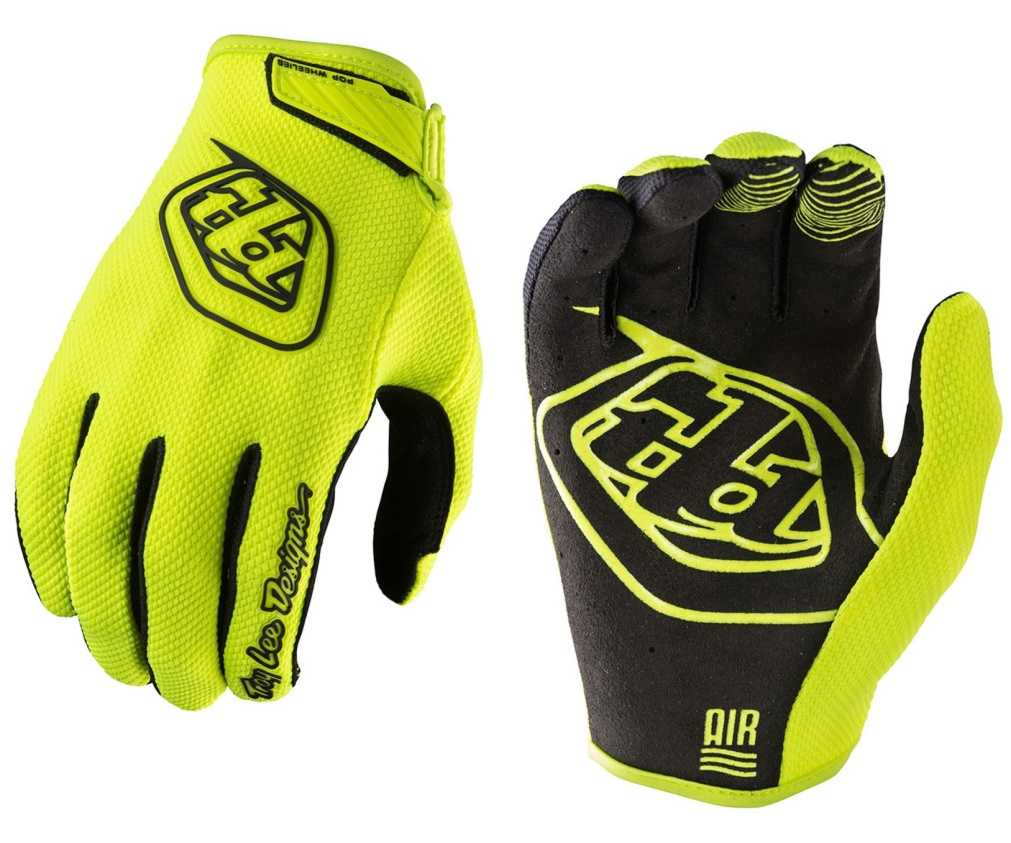 We all have special preferences about how our gloves should feel and grip. Riders have been complaining for years about what they want, and TLD has listened. They have sharpened their focus in their creation of the Air Gloves, using their long years of experience. The gloves have a very thin fit on the inside that gives you a 'free' and almost gloveless feel. At the same time having enough protection to fend off sharp objects (we tested with a cheese grater to prove the point). Moreover, these gloves are constructed from perforated synthetic leather palm (which will mold to your hand over time) and spandex body. In terms of style we have no complaints, TLD has done the graphics as effectively as we have come to expect, year after year.
Troy Lee Designs D3 Composite – Corona Red
The D3 helmet has a hefty price, but it is more than justified. It is the class leader in safety and the best 0-pivot reliable full face mask we've experienced. With a light titanium frame, wind tunnel tested design and additional EPS padding, this helmet has one of the safest designs on the market; it also has a very cool and aggressive look with the sharp, clean lines that we can see on many of TLD's products. The special considerations that go beyond the basic functionality of the keeping the rider alive are most of what takes this helmet above the rest – for example purpose built cavities so you can listen to music while you ride and a removable, washable liner to prevent any smell from building up. The final thing that should be noted in this helmet are the quick release cheek pads that allow for safe removal of the helmet from the head in an emergency – and the additional spare visor that comes with for when your first one inevitably breaks. With all this in mind it is clear to us why this helmet is one of the favorites of Red Bull Rampage (First Place), the World Cup (First Place) and even Olympic BMX (First Place).
Troy Lee Designs Sprint Jersey
​​ 
This extremely function-orientated and versatile jersey is perfectly suited for BMX, downhill, enduro and even day to day use. It offers pleasant airflow and unrestricted movement. Moreover, it seems to perfectly regulate the rider's temperature, thanks to the targeted stretch and ventilation panels. The 4-way stretch mesh collar (a favorite of troy lee designs we have noticed) adds to its comfort, allowing you to forget about this aspect of your ride, safe in the knowledge you're as comfortable as you possibly can be. Furthermore, the simple but effective graphics of the 2017 version along with the discount price (since the emergence of the 2018 version) also makes this our favorite for value.

Best Mountain Bike Gloves | Buyer's Guide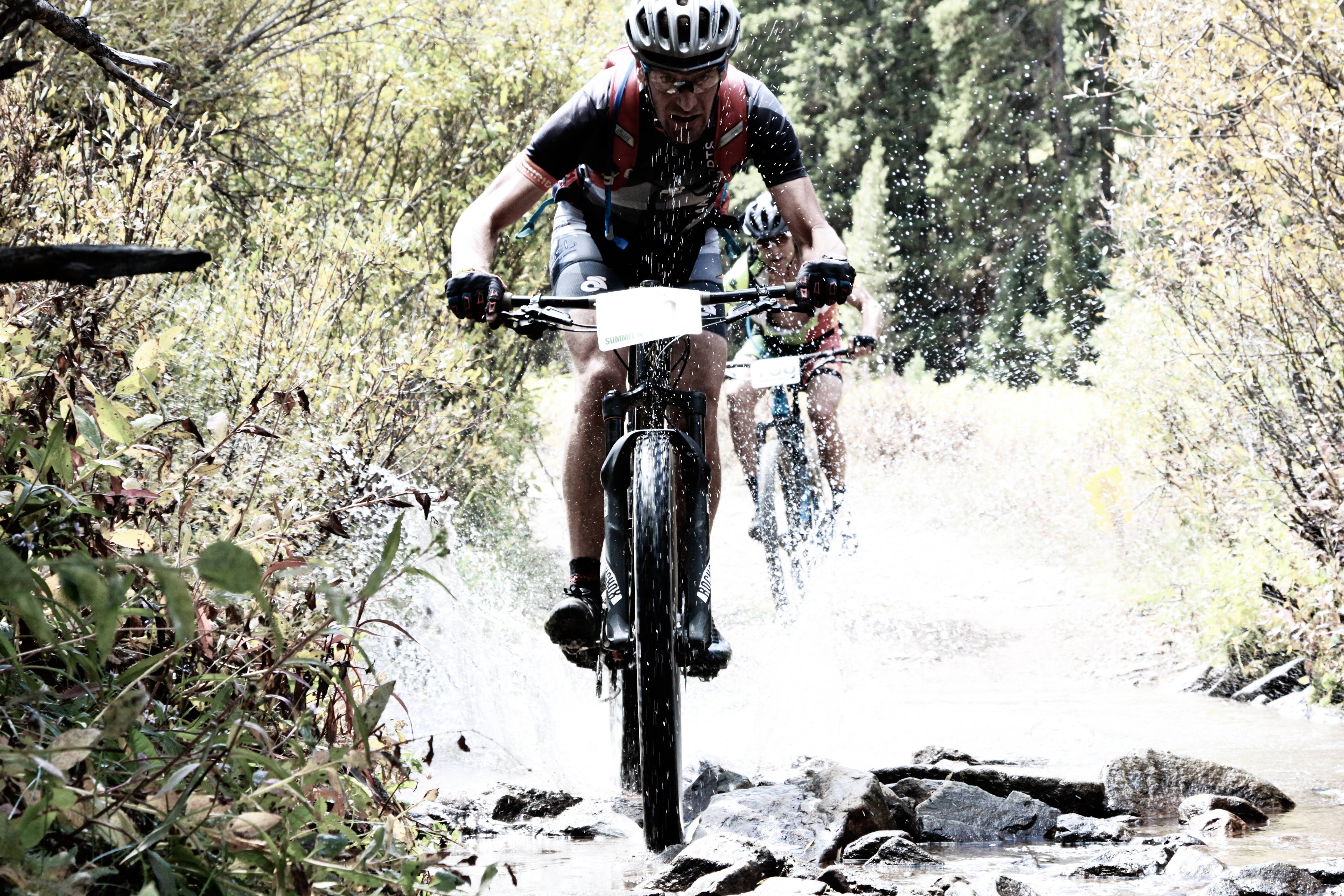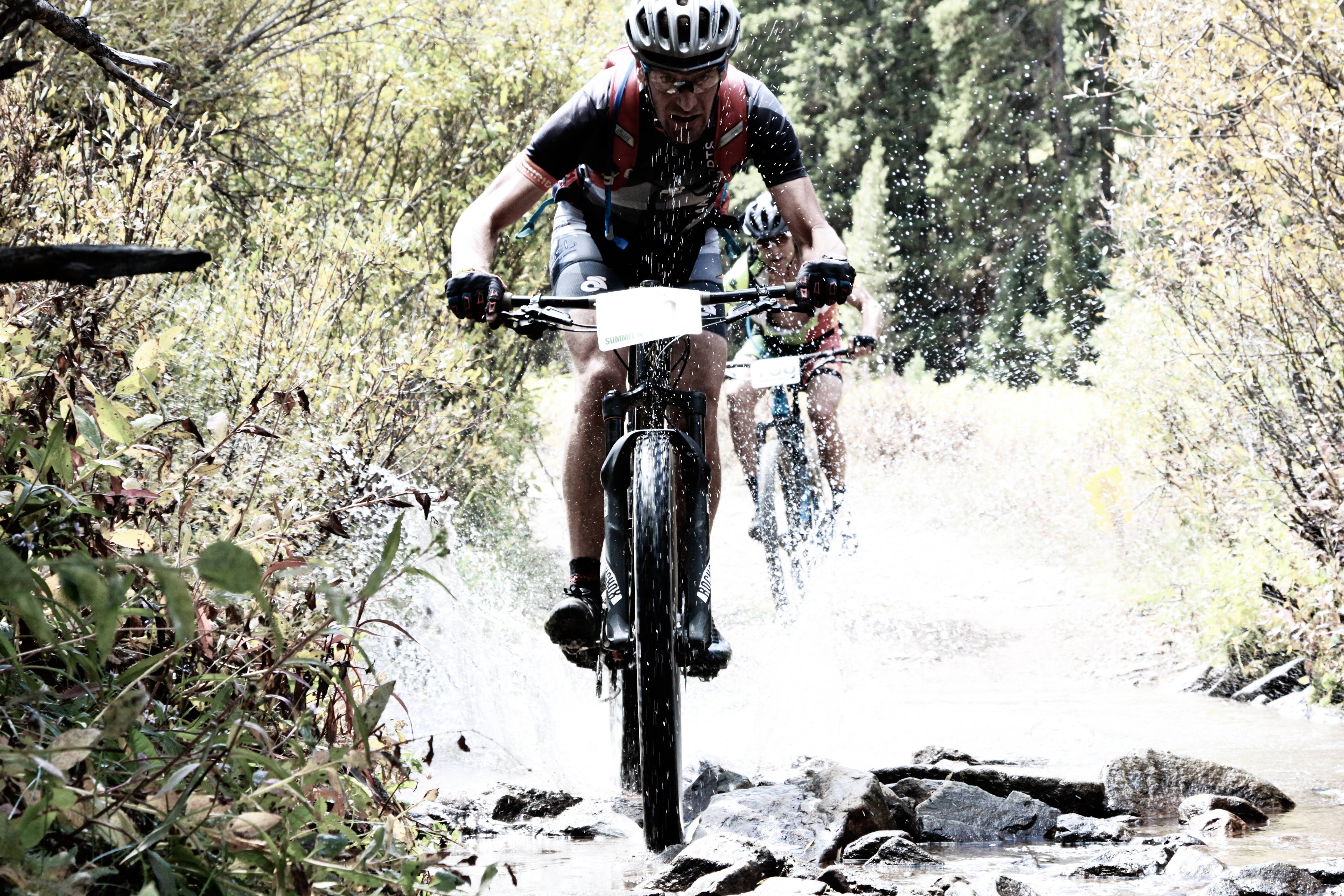 One of the best (and least expensive) pieces of equipment you can buy as an enthusiast, amateur or pro is a good quality set of gloves. As it is unlikey you'd be reading this if you weren't already sold on the idea of getting a decent set of gloves; we won't linger on this point beyond highlighting how far they've come in style, comfort and protection.
A couple of points to note. For mountain biking, full-length gloves are definitely where you should be. Beyond the obvious point that having fingers is better than not, the higher quality gloves around these days are very well ventilated so there isn't really any good reason to sacrifice the extra length.
Best Summer Mountain Biking Glove
It seems almost second nature that you would automatically think of FOX when you think Mountain bike. They have been around for years and offer some of the best, highest quality and most affordable outdoor sports gear in the world.
The Fox Racing Ranger gloves are the perfect summer glove. They don't offer padding but are quite a strong glove. Full fingered in length protects you from any stone chips or scratches. The fingers are touch screen sensitive you can use your apps on the go.
It becomes quite clear why this is touted as FOX's best-selling glove.
It features;
Compression molded cuff
Conductive thread on the thumb and index finger for touch screen usability
4-way stretch polyester construction
Absorbent micro-suede thumb
Silicone grip fingertip
What does this mean to you? Well if you're looking for a comfortable summer glove, which will allow you to use your phone and riding apps, silicone tipped fingers so you won't lose grip on your breaks with a light breathable construction, then this is the best summer mountain bike gloves 2019.
Cons;
Limited padding, these gloves aren't really designed for free riding close contact forest trails or extremely bumpy rides.
No knuckle protection. Not suitable for winter riding.
Best Entry level Mountain Bike Glove
Ok, it may seem like we're nut hugging FOX a little much, but can you blame us? The FOX Racing Dirt paw gloves are similar to the Ranger gloves but with more padding. You will probably feel a little safer if you're going to be doing more downhill or all mountain riding.
They offer protection around the knuckles, padded palm and flex points around the glove to make sure your hands aren't restricted whilst riding.
It features;
Compression molded neoprene cuff for a secure fit
Padded, single layer Clarino palm
Stretch mesh finger gussets for mobility
Padded knuckles
Silicone print on finger tips for brake lever grip
Touch screen compatible
Hook and loop wrist closure
If you're into a little more trailing or downhill Mountain biking this is probably a better choice for you. It offers greater protection around the palms and knuckles so longer or bumpier rides will not fatigue the hands as bad.
You will be protected from any scratches getting to close to mountain sides or through a forest and they are touch screen compatible. Using your apps or camera isn't going to be an issue. These gloves cover what any entry-level ride would want or need.
Cons;
Not suitable for cold weather. May not stand up to the wear and tear of more experienced riders after a couple of months.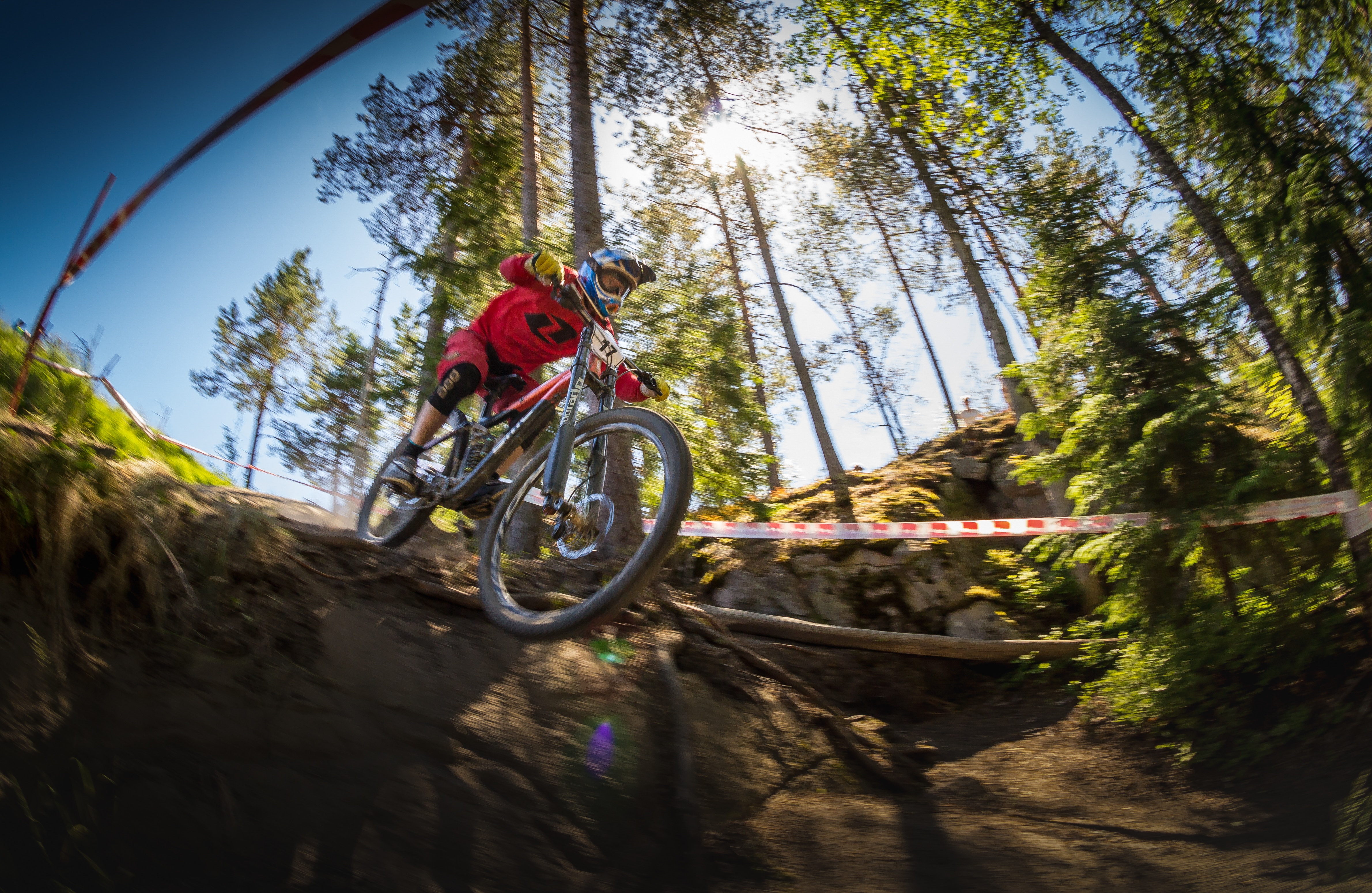 Best Winter Mountain Biking Glove
Seibertron isn't exactly what we'd call a mainstream brand, but they are certainly making waves all across the USA.
They are designed for use with Mountain biking as well as MX and ATV riding. They seem to offer superior protection whilst being very comfortable and taking beatings on dirt trails just as well as much higher priced gloves.
They feature;
Direct rubber injected protection on the back of hands and knuckles
Lycra finger gussets for comfort
Lightly padded with silicone grippers on all fingers
Touch screen compatible
TPR hook & loop wrist closure
30 Day full money refund and a one-year warranty for manufacturing defects
These gloves are great. They offer protection and durability at an extremely affordable price. They look great and suit a variety of motor sports. The Seibertron Dirt paw was designed with versatility in mind and protections.
A great fall / winter glove, all mountain or cross country these gloves will keep you covered for any slips, trips or falls. They are touch screen compatible so using your favorite cycling app will not be an issue.
Cons;
May get hot and sweaty in the summer time. Not suitable for – Temps in winter but are ok for cold days (not freezing)
Best Budget Mountain Biking Glove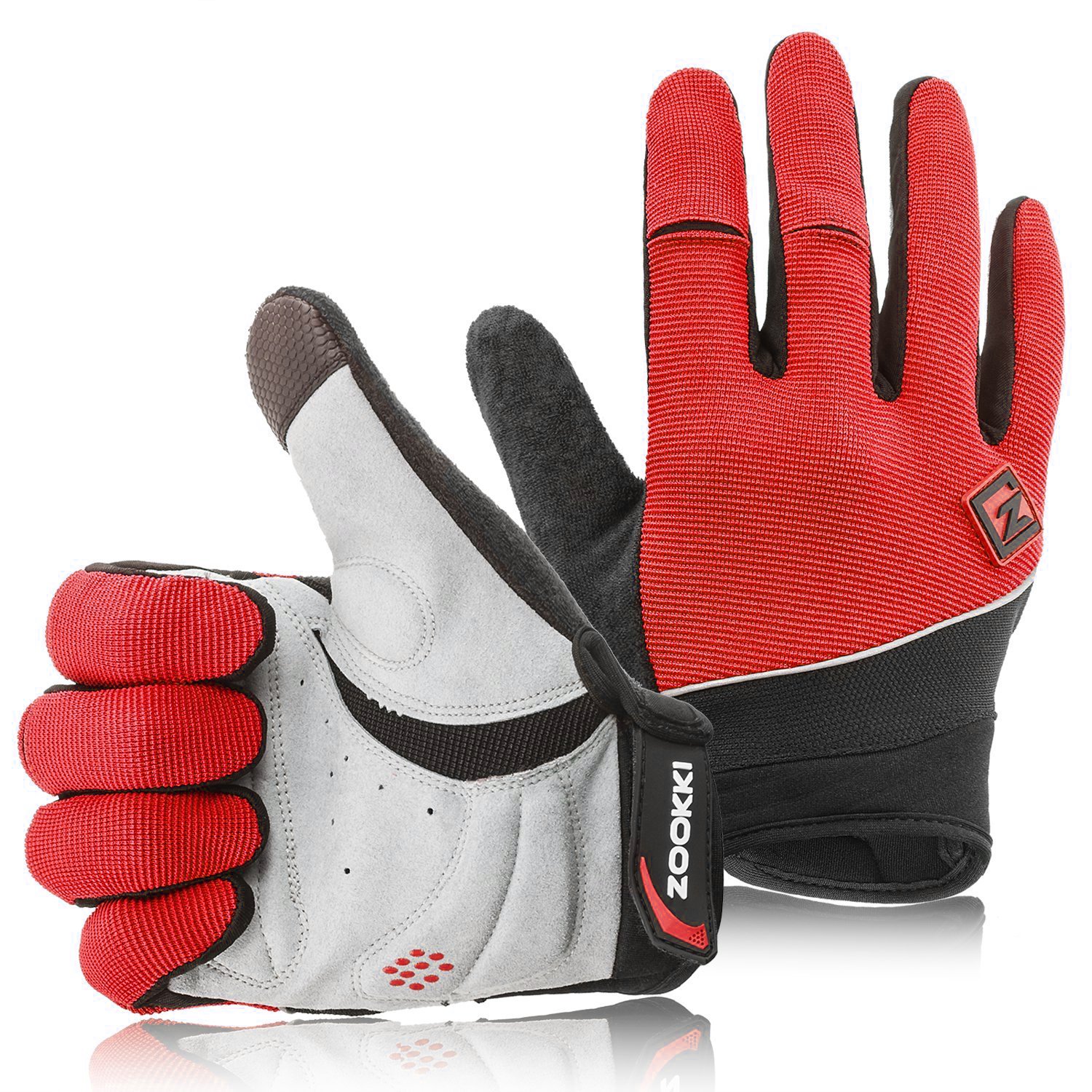 ZOOKKI is another brand taking the internet world by storm. They are producing great mountain biking gloves at a really strong price point. They represent an example of a cheap chinese brand that has actually managed to produce a good quality, reliable product, with reasonable customer service too.
Although they don't offer the greatest knuckle protection, the hand padding should be enough for most novice – intermediate XC and trail riders.
They feature;
100% Cotton towel on the back of the thumb to wipe away sweat
Thick palm with silica gel to help absorb drops and shocks
Touch screen usability
Velcro wrist closure
Moisture-wicking and breathable
The ZOOKKI Mountain biking glove is a pretty strong contender when it comes to the best mountain biking gloves. It offers breathability, comfort and an intermediate level of protection. If you're struggling with sweat, they have a cotton towel strip on the back of the thumb to wipe it away.
We were surprised to find using your phone with these gloves wasn't an issue.
Cons;
Limited protection for knuckles. Not suitable for cold weather riding. Not suitable for higher risk trails.
Best Armoured Mountain Bike Glove
The Fox Bomber gloves offer amazing protection, manoeuvrability (you can tie your shoe laces with these) and comfort to any trail blazing, high speed rider from all mountain to downhill and freeride.
Suitable for pro's these are serious gloves for riding serious lines.
They feature;
Extended wrist guard
Molded plastic knuckle and finger
Double layer Clarino palm
Leather gusset on the pinky
Long neoprene cuff
Overall the FOX Bomber glove will allow you to attack any trail with the comfort of knowing you will be protected from a fall, and from any branches or over hanging rocks.
Cons;
Not touch screen compatible. Slightly heavier gloves.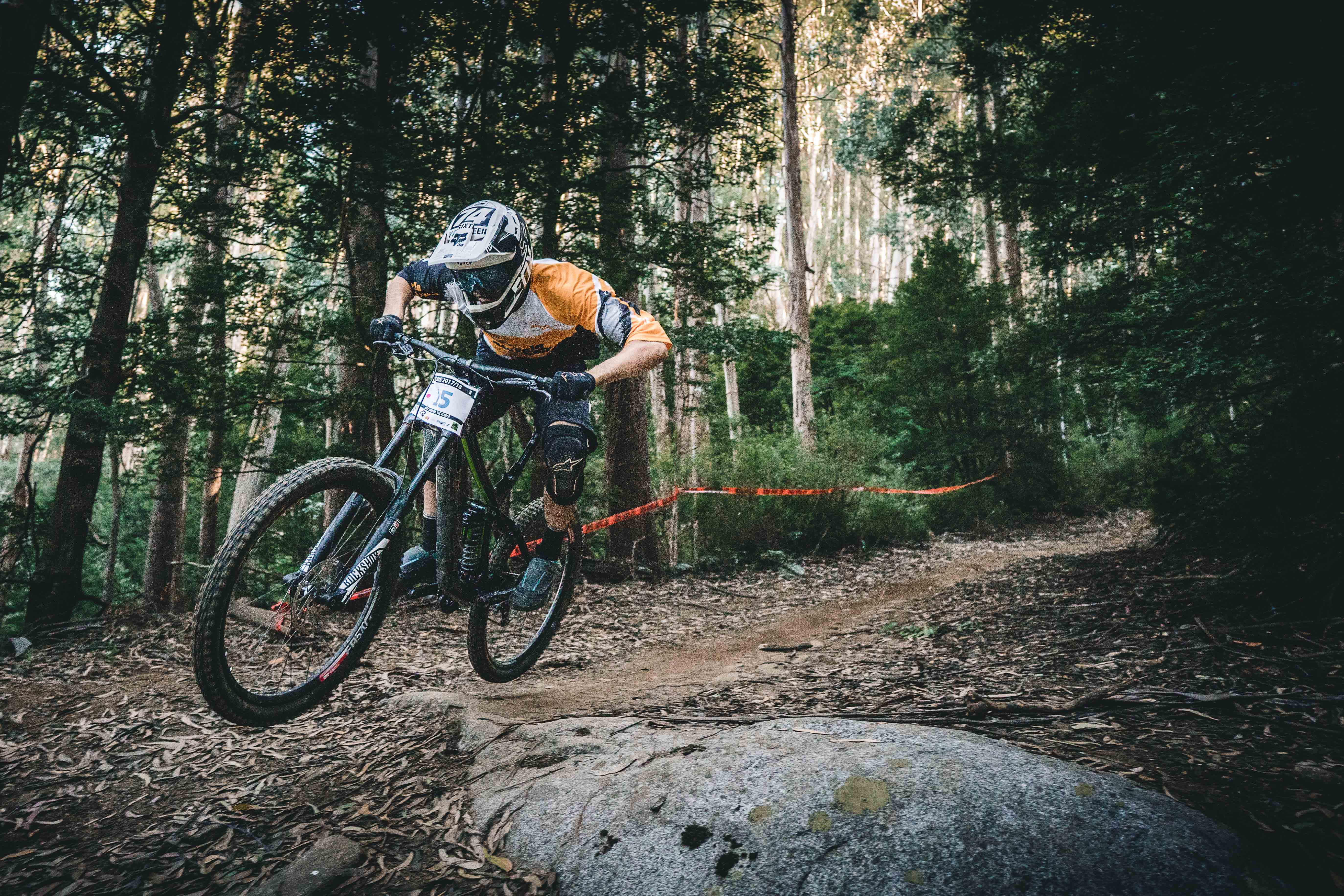 Mountain Bike Gloves – Buyers Guide
You have seen our contenders for the five best mountain biking gloves on the market right now. But not everyone agrees and sometimes you want to have a look for yourself. So, read through this guide to make sure you understand what makes a great mountain biking glove.
Time of year
Are you riding in summer or winter? If you ride through summer you will need a glove with good ventilation. Even better if it has sweat wicking material. Just because it is hot though doesn't mean you should be tempted to skip protection (at least not in your hands).
Winter riders will need a thicker glove to offer more warmth. The issue is though sometimes thickness can reduce mobility. Try them on if you can. Working your gloves like a baseball mitt is one way to soften them up a little.
Environment
Are you riding downhill or cross country? Riding all mountain may mean you need something more durable with thicker palm padding. Hitting bumps and rocks all day long can put pressure on your palms and fatigue your hand muscles rather quickly.
Someone who rides freestyle may prefer something a little lighter as they don't want to be constricted by movement when having to react fast to the environment.
Fitting
Your gloves should fit snug, not tight. Tight gloves may cause your hands to chafe, they reduce mobility and will cause blisters. Snug gloves should offer protection to your hands with little movement of the material over your skin. When your riding your hands shouldn't be sliding around inside your gloves.
Protection
Knuckle protection and back of hand injection molded rubber or plastic is a must if you ride more aggressively or on any track which has protruding branches or rocks. They will keep the back of your hands from getting snagged and even pierced.
Best Downhill Mountain Biking Jerseys – Our Top Picks Of 2018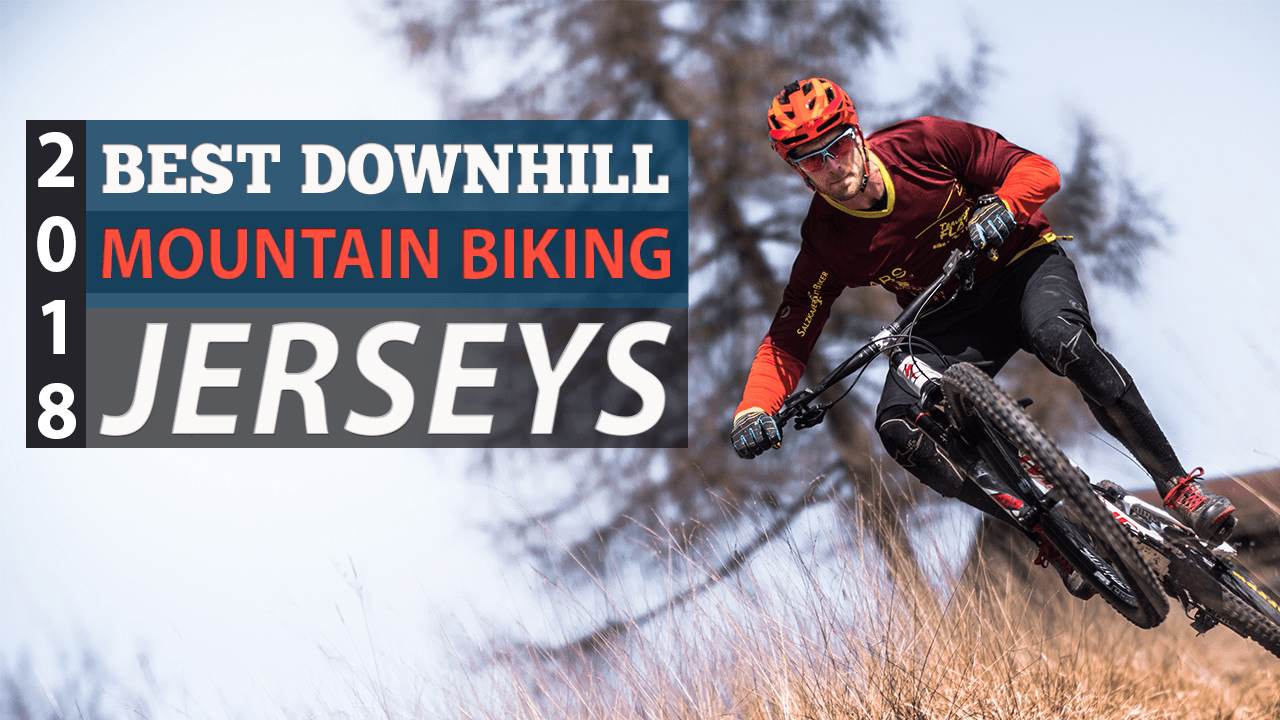 Mountain biking doesn't require more than a good bike and (debatably) some protective gear. You can do it in a simple cotton t-shirt, or even your Grandpa's sweater if you so desired – thankfully there are options that are light years better, both from the perspective of style and not dying of heat exhaustion and/or dehydration. Good jerseys are the often forgotten component of  a ride that look after you in a way that no fork, grip, shock or tyre can. They keep you much more comfortable by channeling your sweat away – keeping you cool and ventilated. There is an overwhelming number of choices on the market while you're shopping for jerseys. You have countless materials, styles and unique attributes to choose from, forcing some tough decisions. So, we composed this list of the best downhill mountain biking jerseys of 2018 to help you out.
Nukeproof Blackline Long Sleeve Jersey – Corp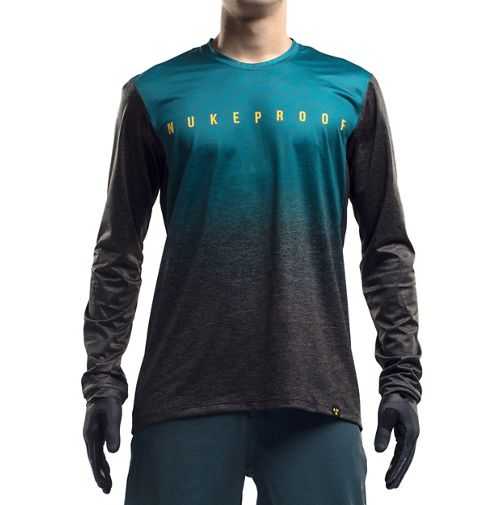 A long-sleeve jersey designed for the trail, offering you pleasant airflow and complete freedom of movement.  The low back end of the jersey offers extra coverage, along with a full mesh back and underarm. Moreover, the S.Café fabric works perfectly with the airflow-increasing design, ensuring that sweat will not bother you for long. These features make it a solid choice for the most aggressive of riders on the hottest of days.
Troy Lee Designs Ruckus 50/50 Jersey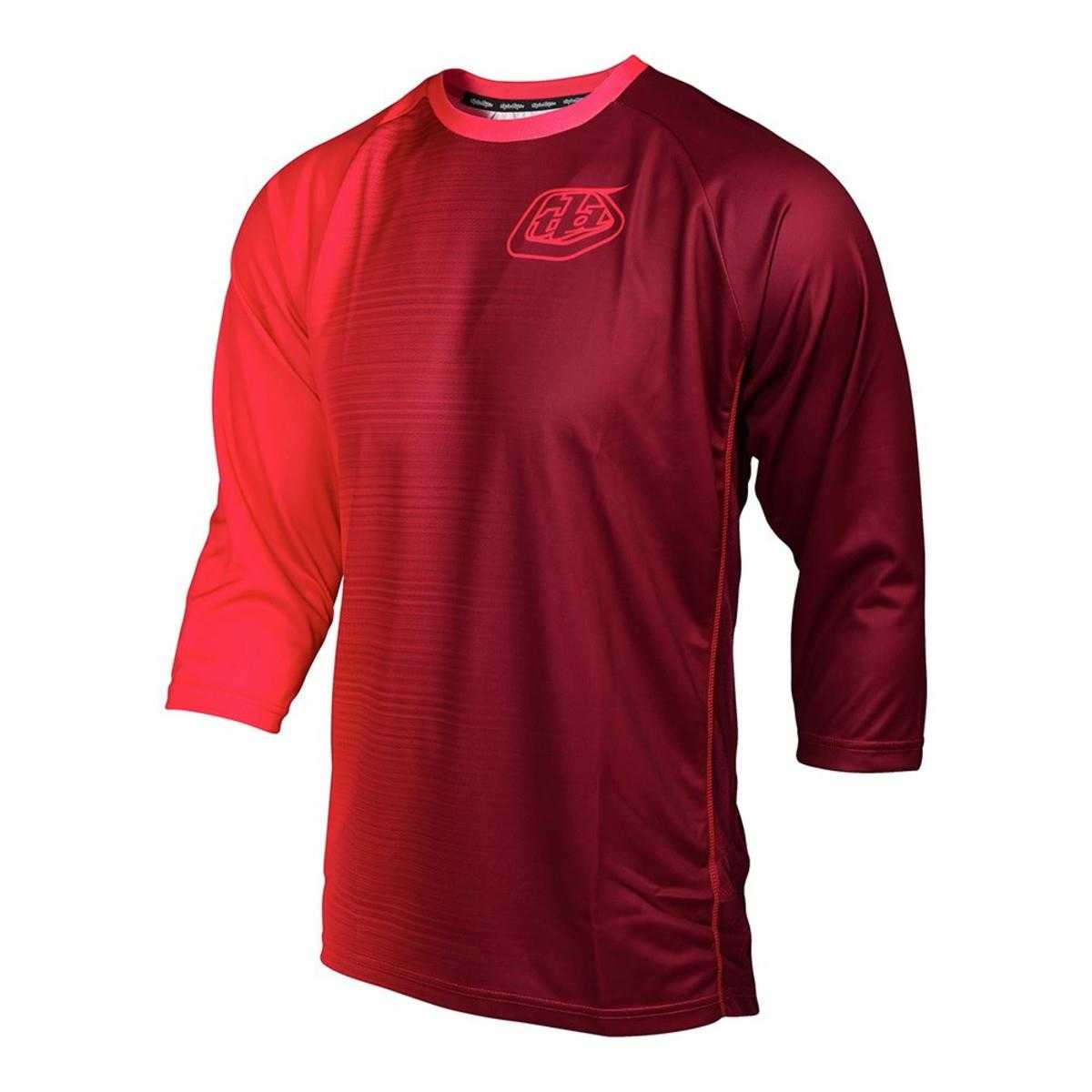 Hard downhill rides cause you to sweat an unbelievable volume of water, Troy Lee have clearly taken this into account in their Ruckus jersey with an effective moisture-wicking fabric. It's near perfect for aggressive riders who need to keep cool and dry during rough rides. Troy Lee Designs played pretty successfully with the colors too this year, using two tones and giving it an unobtrusive but unique style. The Ruckus 50/50 jersey has everything most riders are looking  for (often without realizing it) – the crew neck, ¾ sleeves and the durable back pocket all add up to a piece of clothing that will quickly become one of your essentials, we've found ourselves reaching for it even on days we didn't ride as a more protective and breathable T-shirt alternative.
100% R-Core-X DH Jersey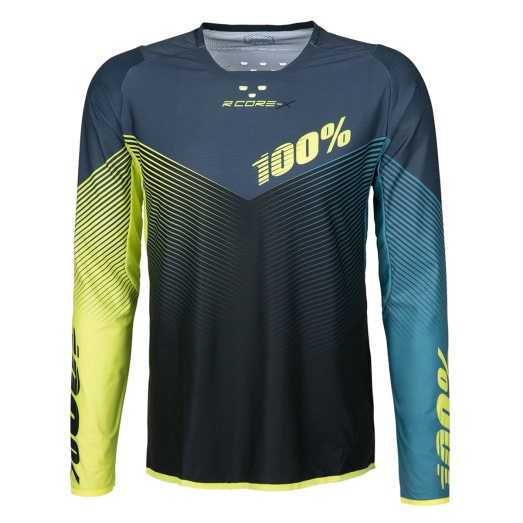 ​When you don't want to be burdened with unnecessary weight, the 100% R-Core-X DH Jersey is your best friend on this list. You barely notice the fact you're wearing it, as it's the lightest jersey on this already super lightweight list. Moreover, it will still do its job well, keeping you comfortable and fresh throughout a whole day of hard shredding. The 100% R-Core-X DH is an increasingly popular choice for downhill racing enthusiasts. The 4-way stretch material will ensure an aerodynamic fit and maximum freedom of movement. To top it off, it also comes in three different color schemes and designs. This jersey has definitely earned its place as one of the growing favorites in competitive downhill racing.​​
​​

Troy Lee Designs Sprint Jersey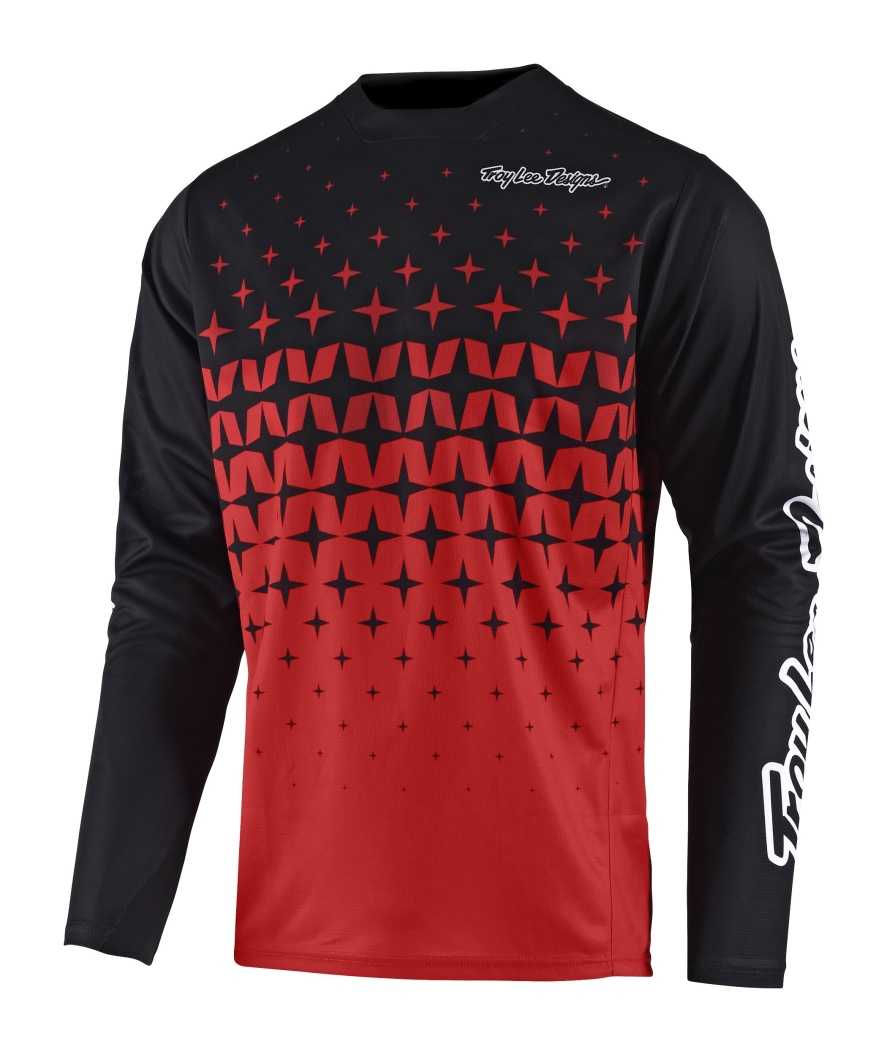 ​​Downhill riders who want to keep their gear and style lean and simple have been delighted by sprint jerseys ever since Troy Lee Designs began producing them. They've been reliably breathable and comfortable from the start. We believe this can be attributed to their stretchy sides and mesh arms. Furthermore, the 4-way stretch rear mesh collar and the 100% polyester material gives an instantly pleasing fit. It also features targeted ventilation and stretch panels that ensure you're as cool as possible during a demanding downhill ride.​​ It's a great choice if you're looking for a tighter (without feeling tight), more minimalistic look that most riders will envy.
Top 5 Best Looking Pieces of FOX Clothing and Apparel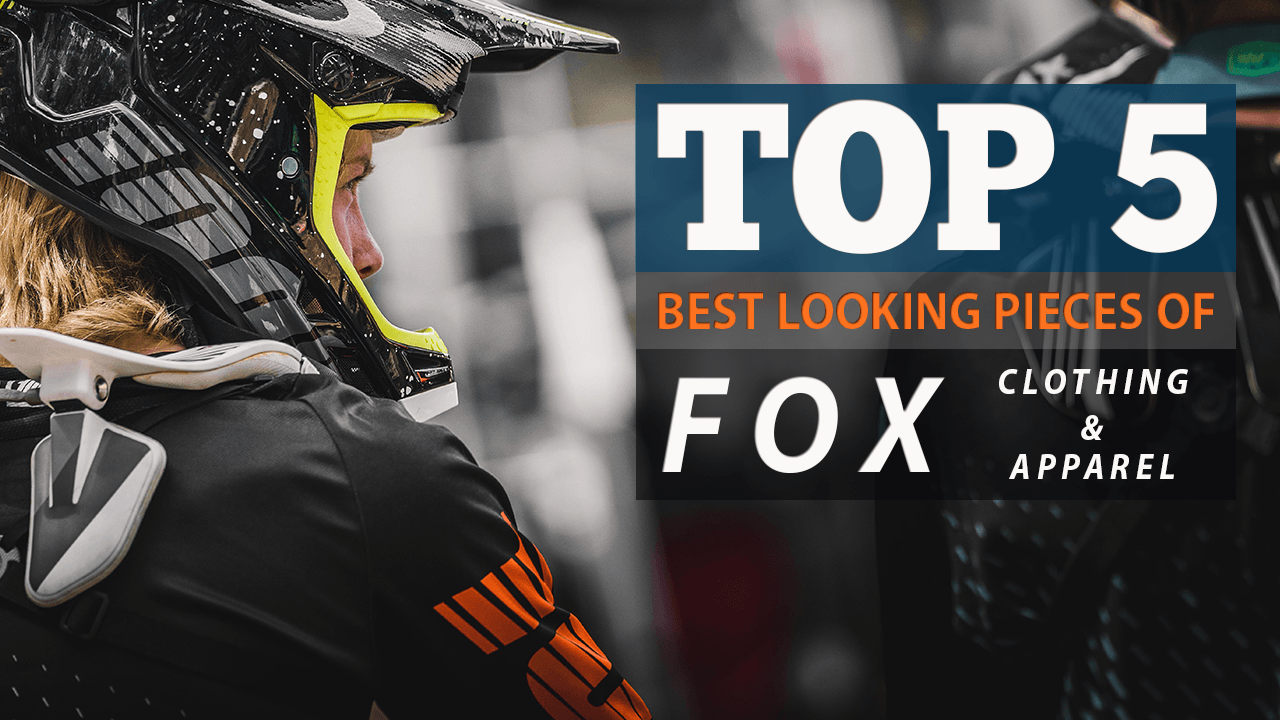 FOX Racing Demo LS Preme Jersey SS18
The first thing we noticed about this jersey on getting it out of the box was its lightweight and unrestrictive fit. The TruDri polyester material works perfectly with the mesh panels making the Demo LS Preme jersey incredibly good at keeping you as cool and dry as possible, with the mesh giving a constant cooling breeze. This instantly recognisable jersey works best with the Fox Racing Demo trousers, with most of the fox range is made to compliment the other items in it.
FOX Racing
 Attack Gloves SS18
A glove that we were instantly sold on, the 2018 attack gloves take the best elements of the 2017 Ranger and Bomber gloves, combining them to make a glove that comes across as visibly slick in spite of the chunky armour around the knuckles and does not restrict finger movement in the slightest (you'll be able to tie your shoes with these on). One of the very best you can buy for a great compromise between complete protection and virtually no visual expense.
FOX Beached Flip Flop
These unique flip flops might be an unexpected edition to the list, but we feel that with the number of comments we've had on them they've earned their place. If there's anything that says "I live for mountain biking" it's coming back after a hard shred to relax in your fox flip flops.
Fox Racing
 Flexair Trousers SS18
The trousers that are the clear favourite of the Fox Racing sponsored team, the Flexair trousers deliver a look that works well with almost any jersey and are the often underappreciated choice of many professional riders.
Fox Rampage Pro Carbon Kustom Full Face Helmet
One of the most popular full face masks in professional mountain bike racing today, when given a choice of selecting their favourite FOX race day clothing / apparel, this helmet came as an easy first from the FOX racing team as not only the most comfortable but the best looking of the range.