This post contains affiliate links. Affiliate disclosure: As an Amazon Associate, we may earn commissions from qualifying purchases from Amazon.com and other Amazon websites.
The Ultimate Gift Guide for
Surfers
September – It's that time of the year again. The time where summer seems like a distant memory and shops start putting up Christmas decorations before it's even been Halloween. It can be stressful seeing all of these decorations if you've not got round to Christmas shopping. That's where we come in. This is the ultimate gift guide for your friends and relatives that love to surf.
Gifts for Surfers
The Glacier Wellness CBD freezing cream is perfect for surfer thanks to its fast-acting and convenient formula! The effective and soothing ingredients help this CBD muscle cream offer superior relief. The Freezing Point Cream goes on smooth and won't leave an oily mess behind, which is great for beach-goers. In addition to effective pain relief, this cream is loaded with soothing scents from organic essential oils.
Contributor: Samuel Maizlech
Organisation: Glacier Wellness
Website: https://glacierwellness.co
This will definitely keep everyone's favorite drink all throughout the day. This will save all the hassle of cleaning your bag because this is 100% leak proof. Who wants to keep their fruit juice ice-cold? Who wants to keep their chocolate drink hot all for hours? Everyone of course! This product is for everyone and is perfect for this hot season.
Contributor: Aric Chee
Organisation: A&P
AquaMermaid Tail 


Surfers are one with the sea, just like mermaids. When the surf isn't great, they can still enjoy the ocean with this mermaid tail. Excellent for swimming, freediving, or snorkeling in open water or pools.
The tail consists of the fabric and a professional monofin, similar to
Finis brand monofins used by competitive swimmers. The monofin adds resistance to give a great core and leg workout to train and be in peak shape for surfing.
The monofin also provides power and speed when swimming, creating a totally different swimming sensation than bare feet.
Contributor: Marielle Chartier Henault 
Organisation: AquaMermaid 
Website: https://aquamermaid.com/products/mermaid-tail
Costarondack Chair
The Costarondack chair was made to sit in, unwind, and enjoy your favorite beverage while sitting by the pool or on the beach. Whether it's a coffee cup, wine glass, or your favorite beer, it can hold refreshments for you without the need for a separate table. The chair is Texas designed and made, from recyclable polyethylene plastic using a rotational molding process —which means it's ultra weather-resistant, unbelievably low maintenance, and super easy to clean.
Contributor: David Himel
Organisation: Botanik, LLC
TheOtherStraw Bamboo Straw
TheOtherStraw bamboo straws are a great alternative to single-use plastic straws. TheOtherStraw bamboo straws are organic, ethical, handmade, compostable, 100% natural, durable, sustainable and – best of all – reusable. They are a great gift as they are a sustainable gift that is different from what one would normally receive.
Contributor: Lennart Meijer
Organisation: The Other Straw
Website: https://theotherstraw.com
The uniquely portable Nomader® Collapsible Water Bottle makes on-the-go hydration easy and sustainable by taking up minimal bag space and eliminating the need for wasteful single-use bottles. Designed with a flexible BPA-free silicone body, the reusable Nomader® bottle can be rolled up and stashed away when not in use, yet it's as comfortable to drink from as a hard-sided bottle. This innovative travel water bottle features a patented leakproof cap, an ergonomic carry strap, and a wide mouth for easy cleaning. Additionally, the 22oz capacity (tops off at 25oz) bottle is freezable, heat resistant, and backed by a lifetime warranty.
Contributor: Bryan Sarlitt
Organisation: Nomader
Website: http://www.nomader.com
St. Almond Lait Bar
The St. Almond Lait Bar is the perfect long-lasting lotion-alternative for any athlete. Formulated with strawberries and almond milk, this body moisturizing bar not only keeps the skin smooth and soft but also provides ultra UV-ray protection for the most active surfers out there.
Contributor: Alicia Cunningham
Organisation: LaMarriia Company Inc. 
Website: http://www.lamarriia.com 
Adventurist Backpack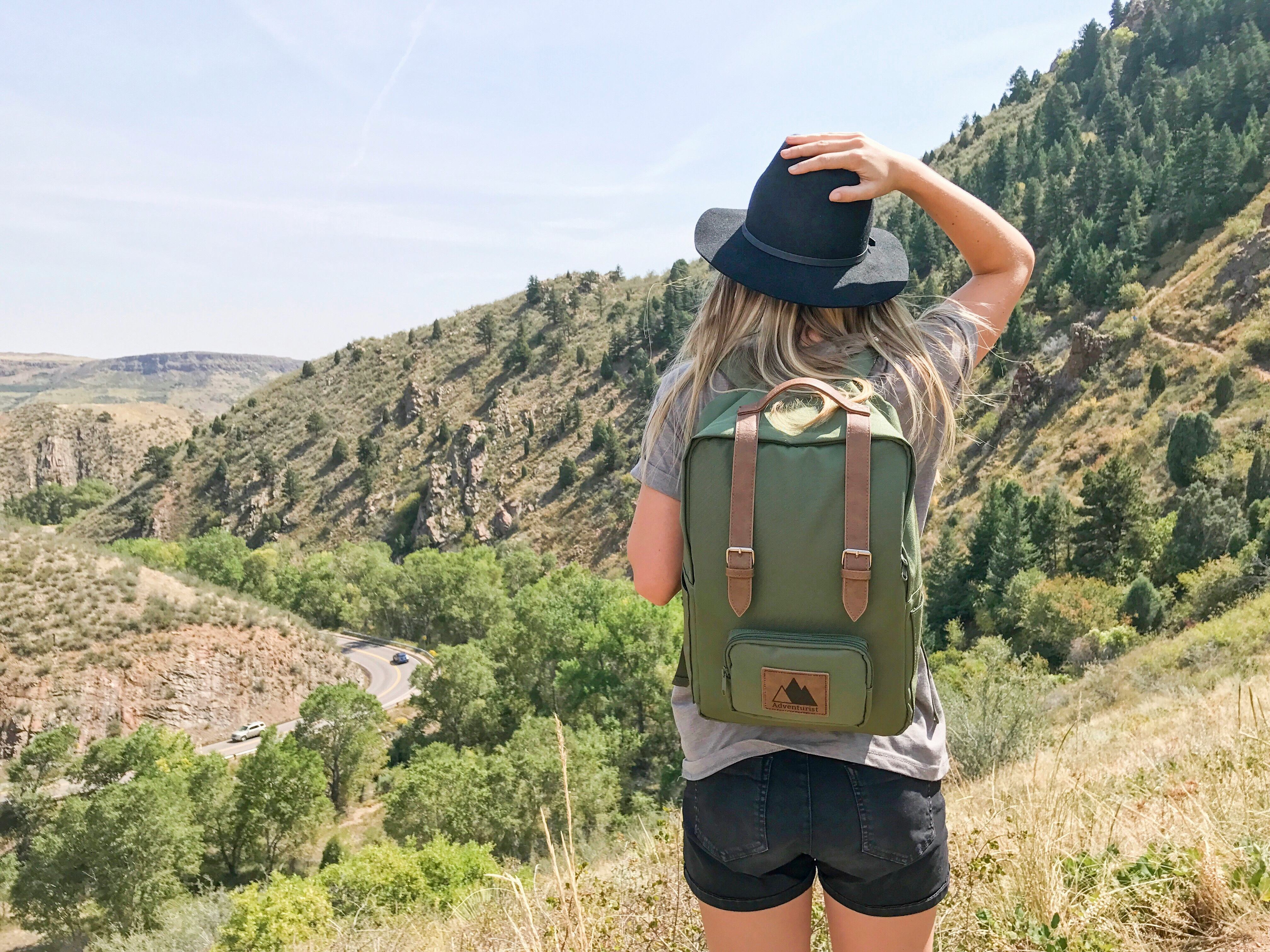 This Adventurist Classic backpack is perfect as a beach daypack for surfers of any age – sizing in at 16x10x6 inches. It's also completely weather/water-resistant so that all of your belongings can stay dry no matter what gets on your backpack. It also has padding front and back for increased protection for electronics, while fitting up to a 15 laptop in the laptop sleeve. For the casual adventurer, Adventurist provides fashionable all-weather backpacks, for under $100.
Contributor: Kelly Belknap
Organisation: Adventurist
Website: www.adventuristbackpacks.com