This post contains affiliate links. Affiliate disclosure: As an Amazon Associate, we may earn commissions from qualifying purchases from Amazon.com and other Amazon websites.
The Best Gifts for Bodybuilders
We used to think that buying gifts for bodybuilders would be beyond difficult – We didn't have a clue where to start. That is where the idea of this article came in, surely we couldn't be the only ones in this position? So, we set ourselves the task of speaking to bodybuilders and professionals that knew the perfect gifts to buy – We have compiled them all into this article and created a complete gift guide for you.
Performance Gifts
This is a nonslip, sweat absorbent and quick dry yoga mat towel. It has a bag which makes it convenient to carry anywhere. It is nonslip which makes it easier to do Pilates and other core workouts.
Contributor: Mervyn Chew
Organisation: Wowitsyou
It's very affordable because you get to own a pair of wraps and straps for only $16.95. This bundle is widely applicable and can be used not just for Bodybuilding but also for Powerlifting, CrossFit training, Gym workouts, and other fitness activities since it provides great wrist support and lifting assistance for both men and women. It's made of high-quality materials and built to last through the toughest workouts so using any product from this bundle will come in handy for those people looking for better grip and support during heavy lifting sessions.
Contributor: Reniel Anca
Organisation: Nordic Lifting
Website: https://nordiclifting.com
B3 Bands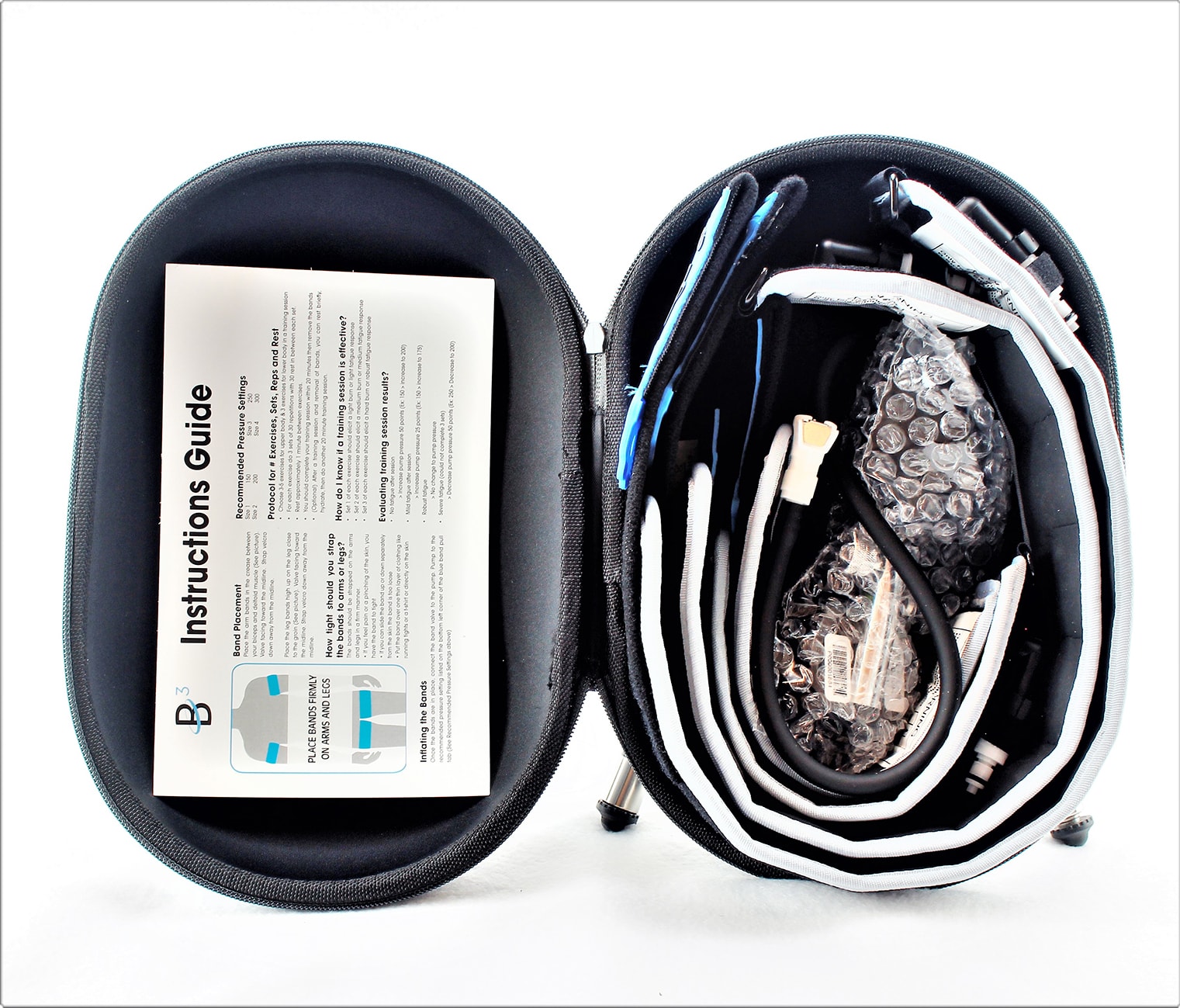 When you wear the bands and do light exercise, you create a natural and safe manipulation of the bodies circulatory system. While doing light exercise with the B3 Bands on your arms or legs, the blood exiting out of your venous system back to the heart is slowed down. This reduction in blood flow while doing exercises causes the muscle to fatigue quicker. When a muscle fatigues, a signal is sent to your brain which results in a surging hormone release. These hormones then send a signal back to your muscles to stimulate them to adapt. This adaptation results in positive changes in the muscle.
Contributor: Dr. Mike DeBord 
Organisation: B3 Sciences 
Website: https://b3sciences.com/
Nutritional Gifts
Vitamin Coffee
Vitamin Coffee is packed with 13 essential vitamins in each serving.
Whether you like it hot or cold, it's ready in seconds and is perfect for
any person of any age who needs a little extra help getting their daily
performance-enhancing nutrients. As a "functional drink" providing health
benefits beyond basic nutrition, Vitamin Coffee provides daily support for
your brain, heart, bones, digestion and immune system.
Contributor: Alana Ridge
Organisation: The Abbi Agency
Website: https://nutrientfoods.com/
True Nutrition Powders
True Nutrition is one of the only companies on the globe that allows fully customizable dietary supplement and food powders. They allow full customization of what the customer requires, wants and needs. They are not just a marketing company, they actually do all the sourcing of raw materials around the world, they then do 100% of the manufacturing and control our distribution and service to their end customers.
Contributor: Christina Towle
Organisation: Terrapin Restaurant
Website: http://www.truenutrition.com
OWYN Meal Replacement
These delicious shakes will satisfy your hunger and meet the nutritional requirements of a full meal – featuring 300 calories per serving, 20 grams of plant-based protein that delivers all 9 essential amino acids, and 23 vitamins & minerals at 20% of your daily value requirements.
This reinvention of the typical meal replacement also comes free of the top
8 allergens – meaning NEVER any dairy, gluten, soy, egg, peanuts, tree
nuts, or fish. Available in Chocolate and Chai (with 35mg of
caffeine). The shakes are great to kickstart your day, enjoy while on the
go or even post workout.
High in vegan omega-3s, low in sugar and with no fillers or artificial
ingredients – it is clean and completely safe to drink. OWYN is also Monash
University Low FODMAP Certified.
Contributor: Devan Pucci
Organisation: Autumn Communications
Website: http://www.autumncommunications.com
Become Nutrition Powders
Become Nutrition is a line of nutritional powders and tablets formulated with the highest quality, hand-picked ingredients – each designed with a specific purpose to yield real, measurable results.
Be Clean is the first hair, skin, nail & probiotic formula that is also
Vegan-friendly. The brand's best seller, this formula is a true appearance enhancer.
Be Lean offers an improved metabolism, 24-hour fat oxidation, zero water retention and an increased thermal environment, so fat won't stand a chance. Also available in a powder, this elite arsenal of ingredients helped Become Nutrition's Founder, Jeff Logan, shed over 100 pounds!
Contributor: Katie Rose Cronin 
Organisation: Become Nutrition 
Website: https://becomenutrition.com
Practical Gifts
The uniquely portable Nomader® Collapsible Water Bottle makes it easy to stay healthy and hydrated. Designed with a flexible BPA-free silicone body, the reusable Nomader® bottle can be rolled-up when not in use, yet it's as comfortable to refill and drink from as a hard-sided bottle. This innovative sports water bottle features a patented leakproof cap, an ergonomic carry strap, and a wide mouth for easy cleaning. Additionally, the bottle is freezable, heat resistant, and backed by a lifetime warranty. Affordably priced at $24.95 and available in a variety of vibrant colors, the Nomader bottle is the perfect gift for body builders to use to stay hydrated.
Contributor: Bryan Sarlitt
Organisation: Nomader
Website: https://www.nomader.com/
Blend Jet Portable Blender
This powerful battery-operated blender can produce 10-12 cups per charge. Simply charge via USB port 1-3 hours before initial use, then add your ingredients and power-on for a tasty smoothie or shake in 90 seconds. This compact lightweight blender is ideal for tucking into a gym bag, briefcase or purse so you always have a healthy option wherever you are. At 3 x 3 x 9 inches, this cordless travel blender is easy to store when not in use.
Contributor: Candy Hutzell
Organisation: Spiral Group
Website: http://www.blendjet.com
Aquaflux Waterbottle
The Aquaflux Bottle is the perfect gift for Body Builders as it optimises recovery through incorporating both hydration and foam rolling in one device. It is also airport friendly and can be taken as part of carry on luggage, allowing everyone to foam roll any sore muscles at any given opportunity during their travels.
Contributor: Joshua Reiher
Organisation: Aquaflux
Website: https://www.theaquaflux.com
Comfort Gifts
All athletes need recovery. This is especially true for body builders as they are in a constant state of lactic acid build up. Muscle Rehab is a bath soak specifically designed with 10 essential oils, Arnica and USP epsom salt that aid the body in faster recovery. Each essential oil is specifically used due to its anti-inflammatory properties as well as their ability to assist with lactic acid build up and on set muscle soreness.
Contributor: Debra Myers
Organisation: Enfusia
Mustard Soak
This 100% natural Epsom Salt, Mustard, and Essential Oil soak will help soothe aches post-workout, clear your senses, and relax your sore muscles. Mustard is known to stimulate the sweat glands, helping the body rid itself of toxins. Eucalyptus and Epsom salt are known to ease pain and relieve inflammation. Good for up to 6 baths or 12 foot soaks.
Contributor: Leslie Bradford-Scott
Organisation: Walton Wood Farm
Website: https://www.waltonwoodfarm.com
KT Gel Stick and Anti-Chafing Wipes
Chafe Safe Gel Stick and Anti-Chafing Wipes from KT Tape are designed to give longer-lasting protection against chafing, blisters, and other skin irritations to help athletes and people everywhere stay focused on performing at their peak. The Gel Stick's non-greasy gel form makes it quick and easy to apply as thin or as thick of a layer as desired, depending on the need. It has been tested and shown to reduce chafing-causing friction for up to 24 hours. It's formulated with ingredients that withstand sweat and humidity to deliver all-day protection.
Contributor: Shannon Stern
Organisation: TBC US
Website: https://tbc.us