This post contains affiliate links. Affiliate disclosure: As an Amazon Associate, we may earn commissions from qualifying purchases from Amazon.com and other Amazon websites.
The Best Gifts for Motorcross Riders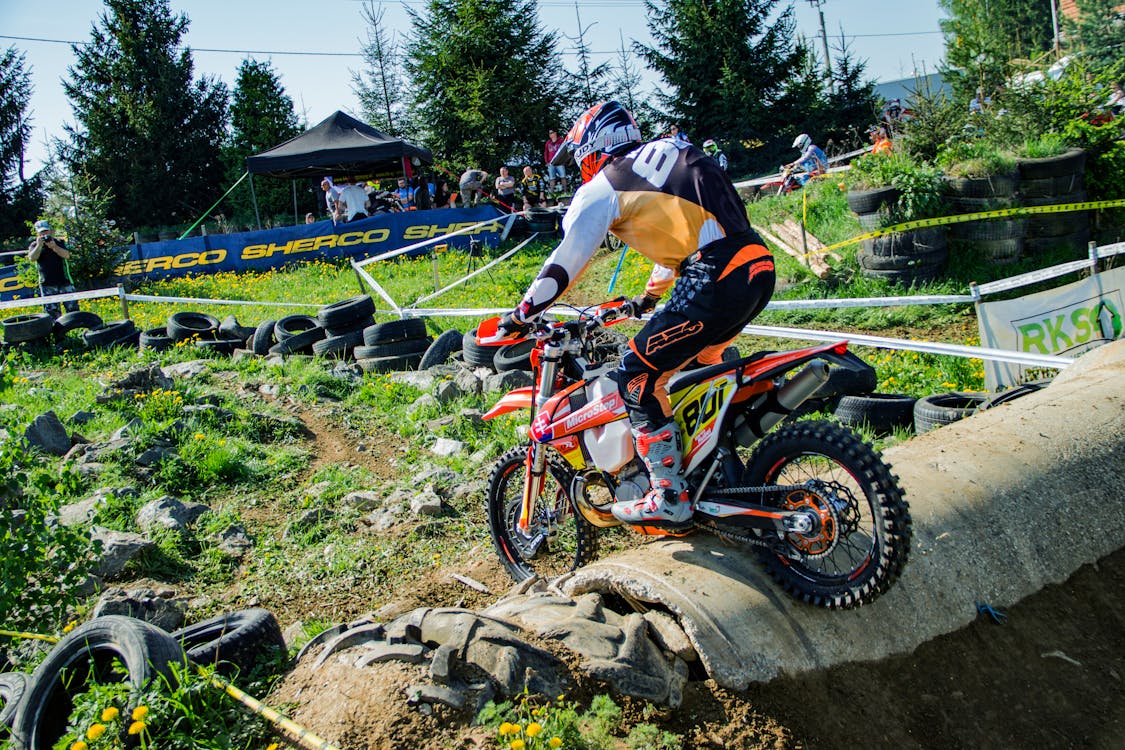 If you have a friend or a family member that is a motorcross rider then you are in luck. You may think that they are tricky to buy presents for, but the truth is – The gift opportunities are endless. There is a whole world out there full to the brim with gifts for motorcross riders and we have hunted the internet and gathered people's opinions on the very best presents that you can buy. This article if full of great ideas and will hopefully ease your stress around birthdays and Christmas time.
The Owlcam is the perfect truck accessory to ensure the security of your motorcross bike during transport to new paths and courageous experiences. It's connected car technology provides reactive AI security, real-time/HD road accountability, and 911 Assist to prevent theft, leaving your mind free to focus on the thrilling fun of dirt biking. At $349.00, Owlcam is a must-have for all consumers planning on conquering new road trip excursions this summer while ensuring the safety of their cargo during months with heightened stats of theft and crime. This security tool can be easily purchased at Walmart, Best Buy and Owlcam.com.
Contributor: Matty Stoddart-Cone
Organisation: Zeno Group
Website: http://www.zenogroup.com/
SockGuy Socks
SockGuy socks not only come in an array of designs that fit just about every style or theme, but they fit well and have moisture-wicking fabric perfect for keeping feet cool when the pedals got hot.
Contributor: Anjanette Curzi
Organisation: SockGuy
Website: http://www.sockguy.com/
Make Your Own CBD
After a tough day on the bike, coming home and chilling out while growing a  pot plant and then reaping the medicinal benefits of the plant to ease tired muscles. With a pot for pot – Each kit contains a pot, drainage plate, specially formulated Superb SoilTM, top soil mix, nutrients, beneficial bacteria and fungi, scissors, a spray bottle, complete growing instructions, and more.
These kits make excellent gifts for your cannabis-friendly friends and family. Not only are you giving them the kit but the experience of growing a plant from seed to harvest and the healthful benefits of CBD and THC from the plant. The nutritious leaves can even be used in a delicious salad or smoothie. It's a multi-tiered gift that keeps giving.
Contributor: Joshua Mezher
Organisation: A Pot for Pot
Website: https://apotforpot.com/
Xpand laces are the perfect fit for motorcross riders. Xpand is the original no-tie elastic shoelace system that allows you to turn any shoe, sneaker or boot into slip-ons. Xpand ensures that you never have to tie your shoe laces ever again!
The Xpand Lacing System works on all kids and adults shoes including sneakers, running shoes, boots, high-tops. There are over 40 colors to choose from, including reflective laces and glow-in-the-dark.
Contributor: Gary Liang
Organisation: Xpand
Website: http://www.xpandlaces.com/
CBD Muscle Salve
Give the gift of relief with this convenient and effective CBD muscle salve. The Glacier Wellness CBD Muscle Salve is perfect for any motocross rider and outdoor lover who isn't afraid of getting a few scrapes and bruises along the way. Our 2 oz. extra strength CBD muscle salve is loaded with 500 MG of the finest American ingredients that go on smoothly and won't leave an oily mess behind. Motocross can be a punishing sport so fight back with Glacier Wellness.
Contributor: Sam Maizlech
Organisation: Glacier Wellness
Website: https://glacierwellness.co/
NoSweat Helmet Liners
Motocross riders are all too familiar with having to wear a helmet for hours on end while they are riding around and how it can quickly become an oven under there, causing them to break a sweat which leaves their helmet smelly and stained. NoSweat liners to stick to the inside of helmets to instantly wick away sweat preventing stains, odors, burning eyes and the constant need to stop and wipe away sweat. The thin, breathable liners are designed to fit any helmet.
Contributor: Cassandra Weller
Organisation: Asylum PR
Website: https://nosweatco.com/
Dirt Bike Goggles
Giving Dirt Bike Goggles to a motocross biker will always be appreciated. Find out which goggles the person you're buying the gift wears, as there are several different kinds (standard, roll-off, tear-off, or the combination of roll-off and tear-off). Match that with the brand they have the rest of the gear from, and you can't go too astray.
Contributor: Laurice Wardini
Organisation: Subscriptionly
Website: https://subscriptionly.net/
Fox is one of the biggest and most trusted names in the motocross industry. Their highly-rated Turbo belt is a must-have for any rider looking for maximum support and protection without the bulk and weight of many traditional mid-section belts. The affordable belt is surprisingly comfortable and low-profile while still offering sufficient protection, making it essential for any motocross rider out there.
Contributor: Sam Maizlech
Organisation: Glacier Wellness
Website: https://glacierwellness.co/
Filter out wind and engine noise with these comfortable noise reduction earplugs.
Contributor: Jessica Steele
Organisation: Earpeace
Website: https://www.earpeace.com/