This post contains affiliate links. Affiliate disclosure: As an Amazon Associate, we may earn commissions from qualifying purchases from Amazon.com and other Amazon websites.
The Best Bike Inventions and Gadgets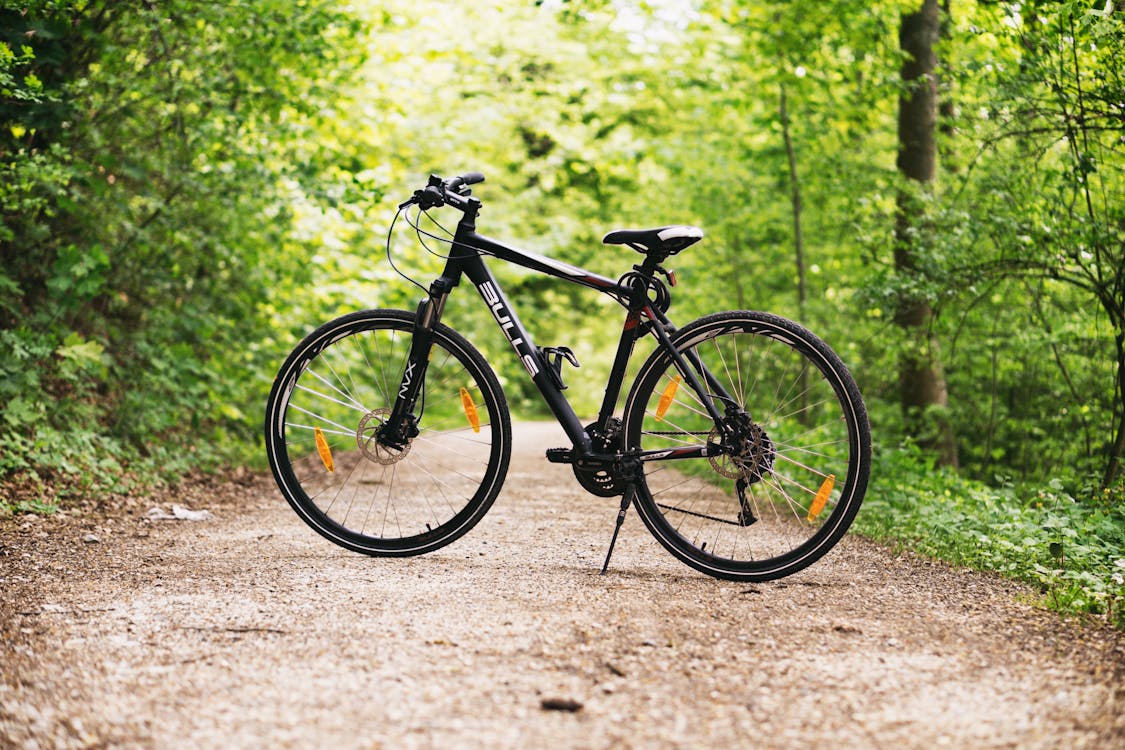 In a world of people that love bikes; Whether that be bikes for cycling or mountain bikes. People so often get lost in the world of bikes that they forget there are so many creative gadgets and inventions out there – To either add to a collection or begin one. We set ourselves the task of speaking to people who have gadgets that they can't live with out (there are many) and then compiled them all into this article. Below is a collection of peoples thoughts on the bike gear that you really must have and it is split between "Bike Maintenance and Repair Gear" and "The Best Bike Gadgets".
The Best Bike Maintenance and Repair Gear
The Blackburn Core Mini-Pump is the bike maintenance tool you've been waiting for. Blackburn has an outstanding reputation and this pump will only add to that. The Mini-Pump is the compact solution that takes up practically no space and features a unique pull-out hose to reduce stress on the valve system. It even has a built-in extractor tool to make the valve easier to clean and comes with a frame mount for even easier transportation.
Contributor: Sam Maizlech
Organisation: Glacier Wellness
Website: https://glacierwellness.co/
The Best Bike Gadgets
During a 100-mile-long bike ride, friends Erin Whalen and Tim Stansbury had to fix a flat in the middle of nowhere. After fixing it, they were left with greasy, dirty hands and had no good way to clean them before having to grab their handlebars again. This was the genesis of Grease Monkey Wipes – Multipurpose, pre-moistened and disposable cleaning wipes that easily remove grease, oil, grime and more from hands without harsh chemicals. So effective they even work on metal, this made-in-the-U.S.A product is also eco-friendly. Grease Monkey is available at Amazon, Walmart (stores and online) and bicycle shops around the country.
Contributor: Martin Stein
Organisation: Orca Communications
Website: http://www.orcacommunications.com/
Misty Mate has a line of Eco-Friendly Personal Misters that operate via the scientific process of atomization & flash evaporation. They don't require any batteries or electricity- rather pressurize easily by hand. Each droplet of water from their patented nozzle design is finer than a strand of hair. It is extremely hydrating to the skin and a significant cooling method in the hot summer climate cooling the ambient temperature up to 30 degrees F helping to prevent harmful effects of overheating.
Misty Mate has recently launched their newest model- the MISTPRO 3. The very first of its kind- it's completely Human-Powered, Eco-Friendly, and Optimized so that it's sleek, lightweight and easy to carry – allowing it to become your trusted Travel & Adventuring Companion; Exploration & Workout Buddy- giving you the power to Take Control of Your Climate- keeping you comfortable and hydrated when you're active outdoors; or simply relaxing by the pool- helping you refresh, align and keep your center so that you can bring the very best version of You regardless of external conditions.
Contributor: April LaCerra
Organisation: Misty Mate
Website: http://www.mistymate.com/
The A15 Monkey Lights have smart sensors to detect light levels and motion, so they turn on when you want and turn off when you don't need them. They also have settings where the colors will change depending on the speed you're biking, which is somewhat novel as well as fun and makes you feel a little more connected to your rides. Other specs of note are the lights are water/weatherproof, extremely durable, full color (can be set to a single color if desired), and they are assembled in the USA, for what that's worth.
Contributor: Aaron Burke
Organisation: Monkeylectric
Website: https://www.monkeylectric.com/

Big cities can be quite dangerous for bikers without proper signaling equipment. For this reason, Zackees developed turn signal gloves which contain 54 LEDs in the shape of arrows. When you decide to turn, all you
need to do is raise your hand and show the arrow. The gloves are made of highly durable Lycra Spandex which can sustain a lot of friction.
Contributor: Nick Galov
Organisation: Hosting Tribunal
Website: https://hostingtribunal.com/

Unfortunately, bike theft is a very common thing so you'll want to make sure your bike is as secure as possible. With the waterproof Bluetooth bike lock, you can use your phone for unlocking the bike. It will automatically react the moment you get close to it. Plus, it will alert you in case somebody else tries to steal it.
Contributor: Nick Galov
Organisation: Hosting Tribunal
Website: https://hostingtribunal.com/

This revolutionary helmet is designed to keep you safe in case you fall off the bike. It acts as an airbag and opens once it detects sudden movement or a potential crash.  You can even simply wear it around your neck while you're riding your bike.
Contributor: Nick Galov
Organisation: Hosting Tribunal
Website: https://hostingtribunal.com/
Disclaimer: This article contains affiliate links from which Radnut may collect a share of sales revenue.