Best Cheap Mountain Bikes | Mountain Bikes Under 1000
Once you've gotten hooked on mountain biking you'll probably want to make a little upgrade from your $500 hardtail. These hardtails are designed to take your riding to the next level and offer a versatile, upgradable platform that'll keep you happy for a good long while. We like the Nukeproof Scout Sport 290 for its minimalistic capability, the Merida Big Nine for its unapologetic cross-country speed, and the Vitus Rapide VR for offering the latest SRAM 12-speed drivetrain technology at an unforeseen price
As if the name didn't sound amazing enough, Nukeproof bikes are tested and ridden by some of the greatest pro mountain bikers of this generation like Sam Hill, Australian enduro and world champion. What appeals to us most about the Scout Pro 290? Pure minimalism designed to let your raw talent show. Nukeproof has kept the Scout Pro simple yet deadly. It quite simply is a do all and be all bike.
The hardtail Scout is capable of attacking trails, endless single tracks and provides great comfort for long distance XC rides. Fancy hitting some downhill? No problem, the Scout Pro offers amazing handling at top speeds and a stable ride with its slack head tube angle. Nukeproof has managed to soften the ride a little with a profiled seat stay assembly that grants natural compliance – a not-so-hard hardtail.
If you're looking for a mountain bike which is more than capable of holding its own on any type of track then the Nukeproof Scout Sport 290 is a perfect choice. At less than $1000 is it any wonder why this is not only our number one choice but one of Red Bull's favourite picks for 2019?
The Vitus Rapide VR is the easiest, cheapest way to get into the excitement of 1×12 drivetrains. It includes a 100mm RockShox Sector fork and fast Maxxis 3C tires, but the real star of the show is the advanced SRAM NX Eagle drivetrain.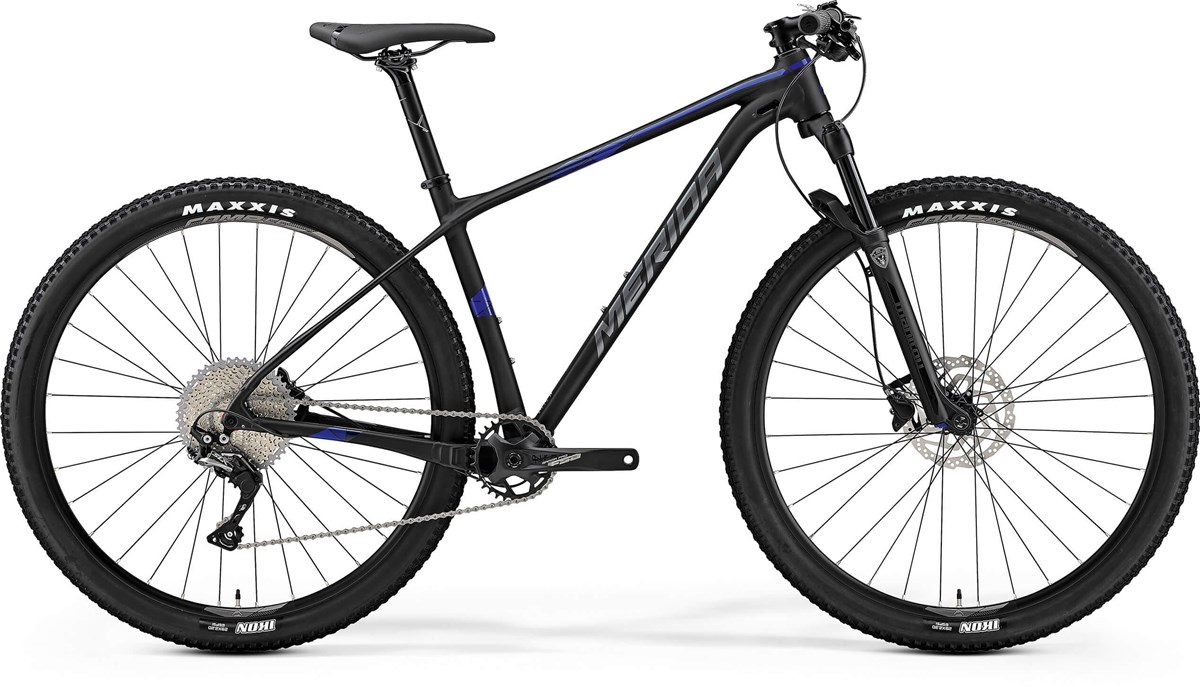 The Merida Big Nine is a pure cross-country mountain bike. Designed to be used for cross country you can see they went the extra mile to make sure this bike is trail capable. It features a wide-range 1x drivetrain for climbing without fear of chain drop and a steep head angle for snappy handling.
Conclusion
There are now many of high-quality mountain bikes on the market with a range of sizing and style options that will suit more or less anyone. The bikes in this article are affordable but agile and sturdy. These bikes will function best at trail centres and as all-purpose mountain bikes. You can rely on them for trail riding or to introduce yourself to Enduro mountain biking if you really want to.