Mountain Biking Dogs
The number of people bringing their dogs with them on their mountain bike rides over the years has been rapidly increasing with the growth of the sport. With this growth however, a measure of controversy has emerged, with sacredrides.com posting and ranking an article on "4 Reasons Mountain Biking with your dog isn't a good idea". We'd like to challenge this however and have reached out to the mountain biking community to help us do this.
If you've got a mountain biking dog and want it to be added to the list feel free to send us your experiences (admin@radnut.com).
TL;DR
Mountain Biking dogs need to be very well trained.
Mountain Biking dogs need more nutrition.
It's good to have some mechanism to help them be seen e.g a harness.
Mountain biking dogs have limited energy so it's a good idea to keep track of how far they've been (strava).
Trail Dog Edits
Cross Country Mountain Bike Dogs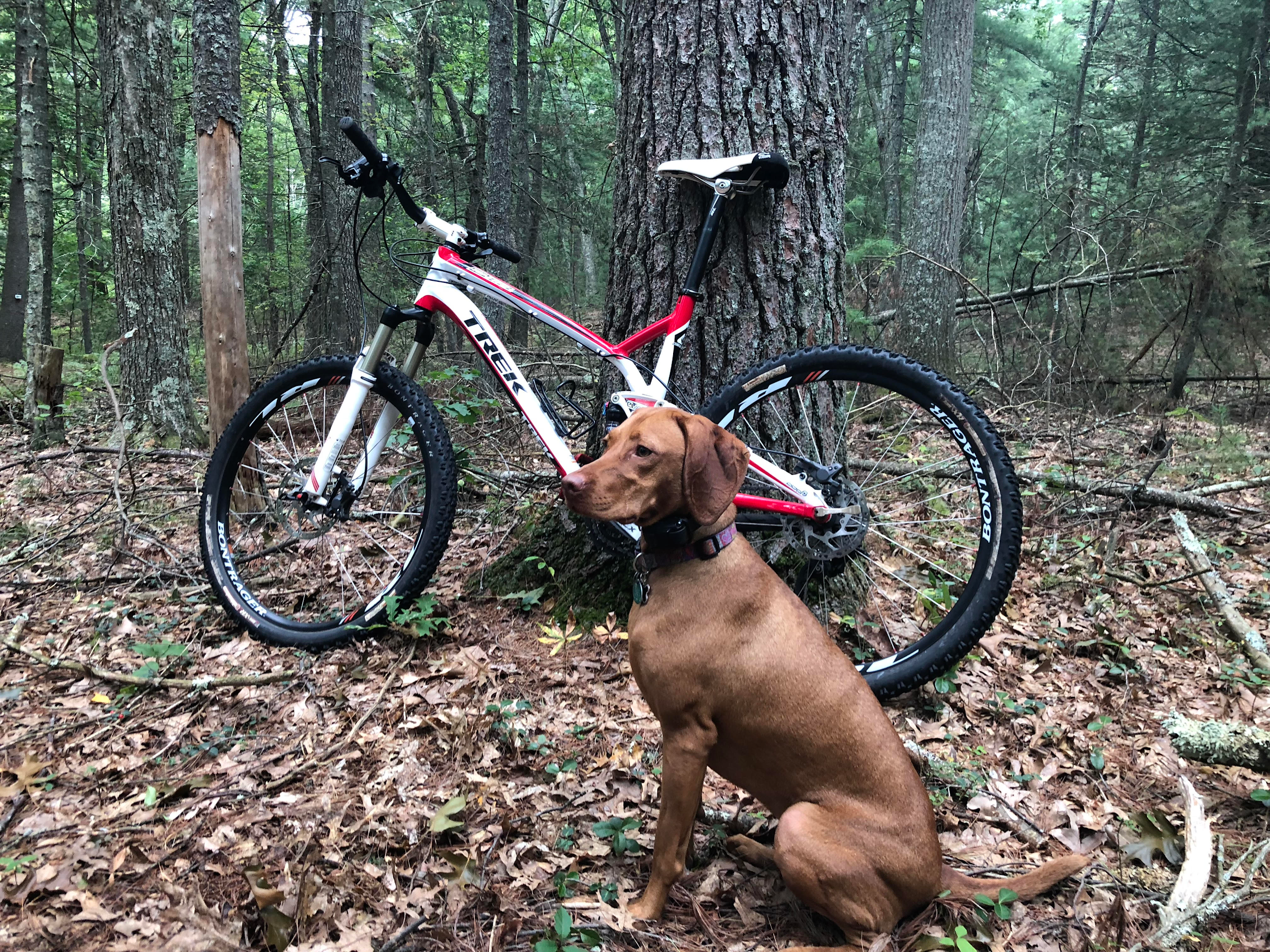 Penny is a Vizsla breed — which descends from the noble Hungarian kings (circa 1300 AD) and were bred to bird hunt alongside horses. They have a ton of energy, which makes them a great choice for running or mountain biking. But as a breed, if they don't get their 2 hours of exercise, PER DAY, oh boy will you be in trouble with a lot of mischief.
I started Penny off from a very early age to get comfortable with my mountain bike — I put the bike on the grass so she could sniff it, and then I would walk around with the bike until she lost interest. This was just a few days to get her comfortable. Note that I didn't start mountain biking with her until she was 15 months — too much running, before all the bones have stopped growing, can put stress on a dog's hips and joints causing problems such as hip dysplasia. I would urge the same caution to anyone thinking about mountain biking with their pup. Don't rush this process and risk hurting your dog.
Penny is fantastic mountain biking companion – she runs about 10 feet in front of me at all times. Which means that she gets to pick the trails! We will weave through single track trails, and I just follow her. She has impeccable radar — and never gets lost! Every time I try to override her and select the trail, we end up getting very lost deep in the woods. So, I've come to trust her navigation and just follow her. She even knows when it's time to head back to the trail head. How she does this, I have no idea.
We've only really encountered one problem to date — Penny decided to chase after some wild turkeys for about 1/2 a mile or so. Fortunately, I was able to keep up with her and got her back to the main task at hand (mountain biking). But beyond that, she's the perfect mountain biking mate.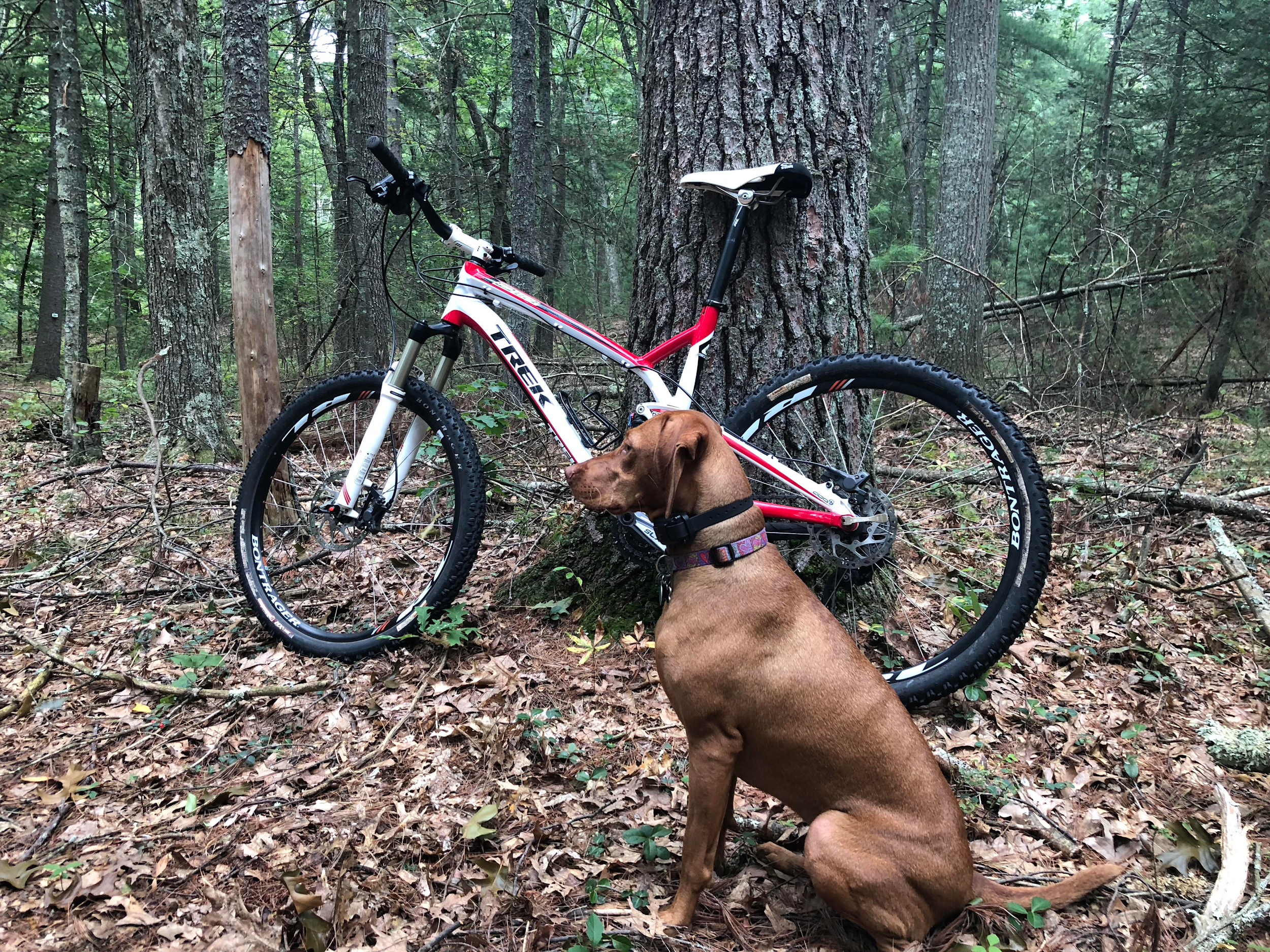 Contributor: Adam Sherman
Organisation: Viakix
Website: www.viakix.com
Enduro and Downhill Mountain Biking Dogs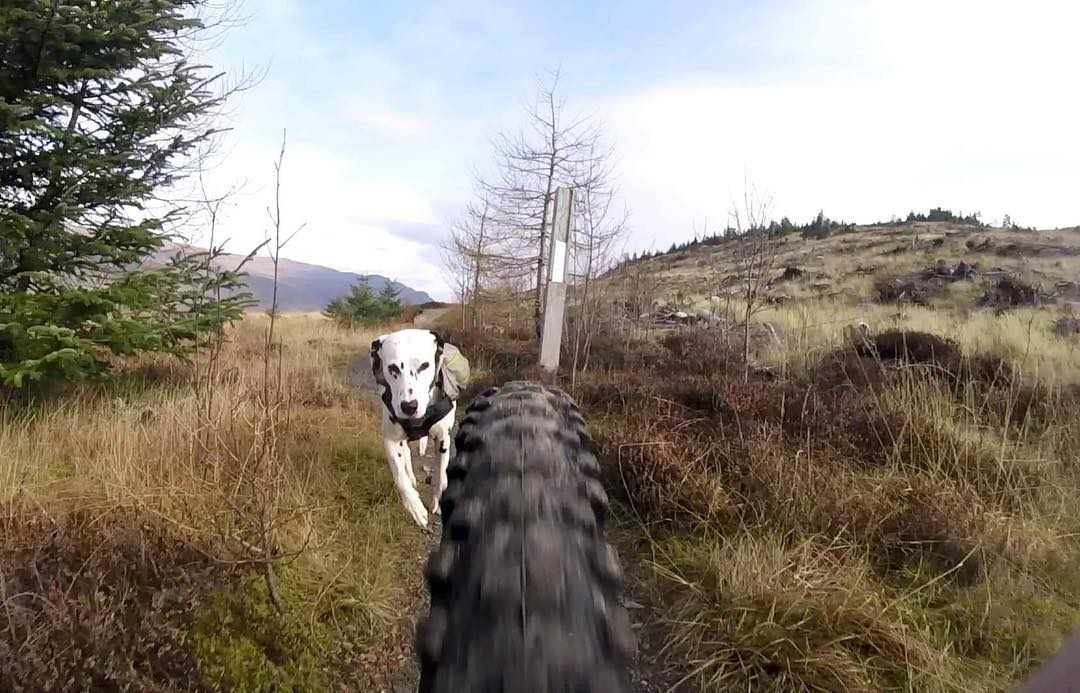 We had been mountain biking for a few years when we found out our current dog (a Springador) had mild hip dysplasia and could no longer hit the trails with us. It was then that we started looking for a new addition to the family that could be the ultimate trail dog. I grew up around pointers as my grandfather bred them. I know they have the energy and stamina and most importantly the love of running to make them the perfect trail companion.
We scoured the internet for a pointer style puppy in our area. This is where we found a dalmatian puppy.
We collected Mylo at a little over 16 weeks and from the day we collected him, he's been around bikes. Our house is full of them; Trail bikes, Downhill bikes and even road bikes. He was well used to them.
When he was small we had to work on recall as we knew this would be key to him becoming a trail dog. We worked on our local beach starting with a long rope lead and treats, gradually building up his confidence and trust. Our local trails are Nevis range, Fort William. Mylo has been about the trail centre since he was a puppy. We would walk him down the trails. When we knew it was quiet and not to disturb anyone on the trails.
Whilst Mylo was a puppy he was not on the trails. We consulted our vet about when to let him come with us. He informed us that dalmatians are not fully grown until 15-18 months. It is after this time that they can really hit the trails. So about the year mark after a lot of recall training. Mylo would come on very short trails.
He took to it like a duck to water. He immediately followed the bike, starting slow, over the months as he grew his speed (and the speed we could ride at) picked up the pace.
Now he is faster than us and knows the trails better than us. He loves nothing more than heading down the world cup track at Fort William and even doing the jumps at the bottom. Much to the many tourist's delights and my embarrassment as he is better at them than I am.
Mylo Always comes on the trails with his little backpack. This is a great way to ensure he gets seen on the trails. The little backpack carries his water and some treats to keep him going. He also has a multi-tool, small pump and tyre levers and inner tube. So he is an important member of the trail crew. if he hasn't got his bag on he has a very bright blue Ruffware harness (UK version) It is super important that he can be seen to keep him and other riders safe. It helps with Mylo being a Dalmatian, as he is very noticeable against the trails.
It is important to remember that if your dog is hitting the trails to make sure you are adjusting their food and water intake to account for this. We also have Mylo on extra joint supplements to make sure to keep him in tip-top condition. We never let Mylo overdo it. His normal days range between 8-10 miles, he even has his own Strava account so we can keep an eye on his mileage and make sure he has the right amount of rest. As a Dalmatian, he would run all day. But this is not good for them so It is important to know your dog is limited and just like a human needs recovery time.
Our dog and bikes are so important that we built a van conversion – so we can now hit the trails more often. Mylo has travelled the UK from wales to Glentress and loves to find new trails to run down.
Contributor: Laura Martin
Site: www.missljbeauty.com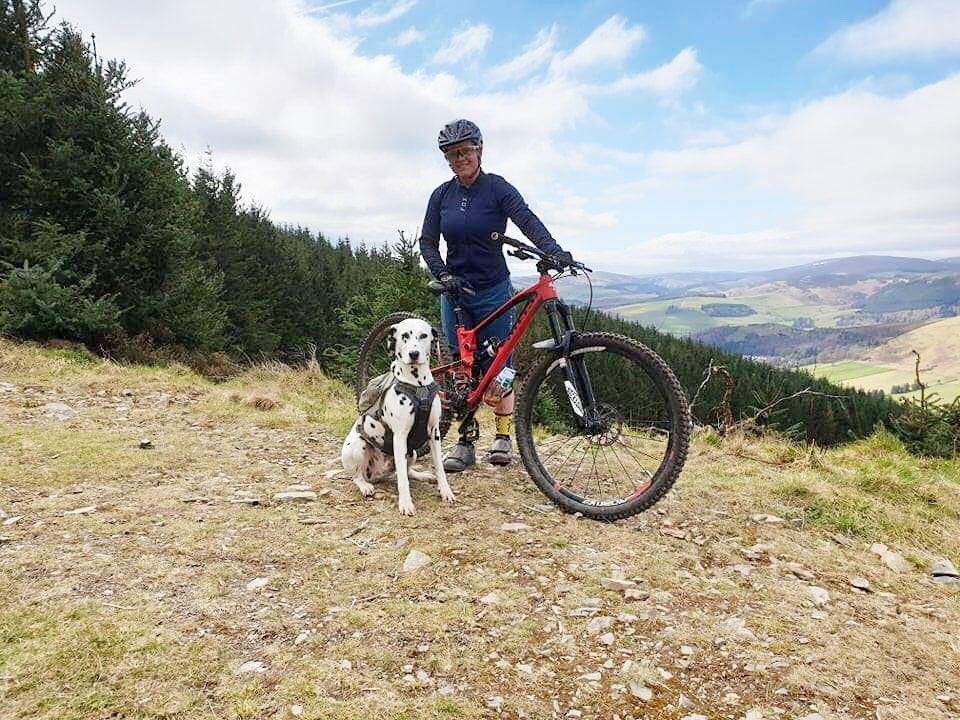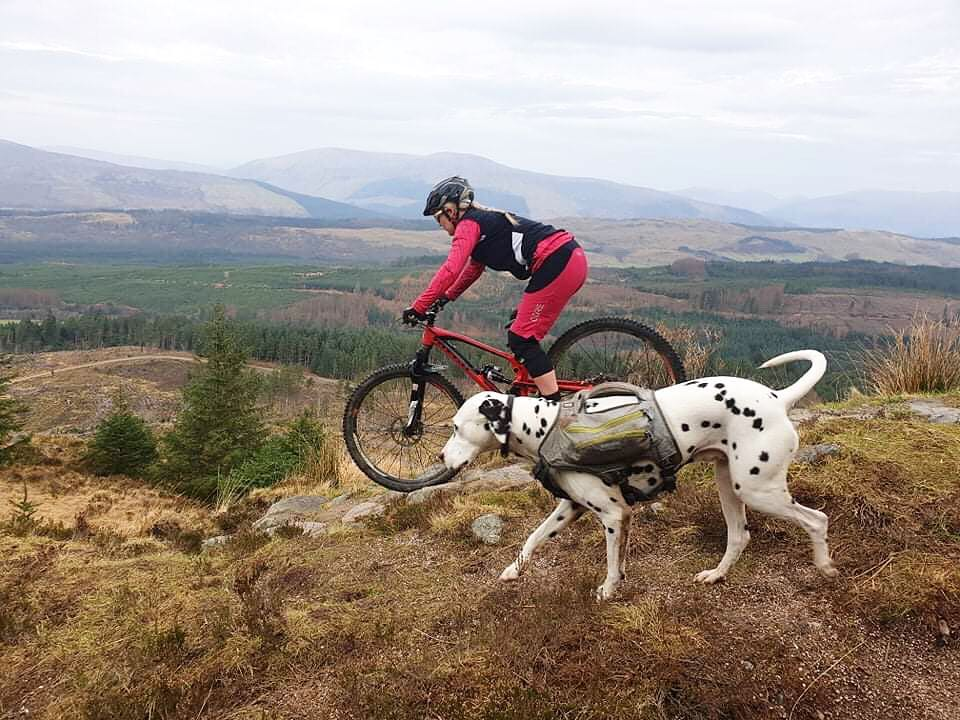 Mountain Biking Discount Codes and Vouchers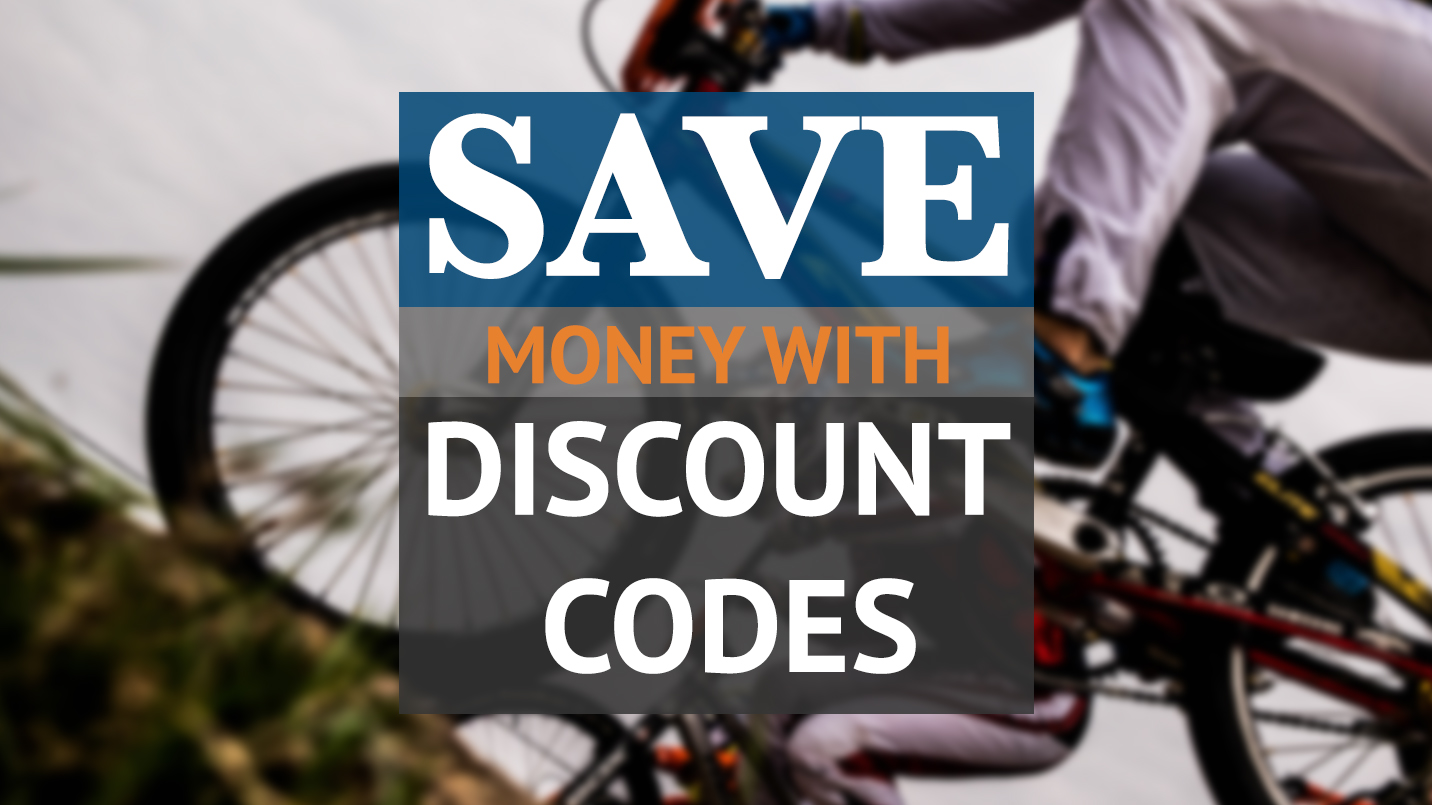 Directory For Mountain Biking Discount Codes
Here we bring together the discount codes for all the biggest mountain biking sites selling products all over the world. The aim is to allow the most mountain bikers to get the best prices possible on their gear. The table below will be updated whenever a new code is created. If you are aware of a discount code and you want it to be included then email: admin@radnut.com
We will be including discount codes for mountain biking products on Amazon in this spreadsheet in the near future.
Current relevant Amazon discount codes:
Padded Cycling Shorts undergarment – 50% OFF.
Code: 504FJUOL
| | | | |
| --- | --- | --- | --- |
| Store | Code | Description | Link to Page |
| ProBikeKit US & Canada | TYREMB | Buy 2 Get 5% off or Buy 4 Get 10% off – use the code TIREMB | |
| Wiggle US | TRIATHLON42 | Save $160 Off $800 Spend | |
| Wiggle US | TRIATHLON41 | Save $100 Off $500 Spend | |
| Wiggle US | TRIATHLON40 | Save $40 Off $200 Spend | |
| Wiggle US | CYCLE06 | Save off $80 Off $400 Spend | |
| Wiggle US | CYCLE05 | Save $40 Off $200 Spend | |
| Wiggle US | CYCLE28 | Save off $80 Off $400 Spend | |
| Wiggle US | CYCLE27 | Save $40 Off $200 Spend | |
| Wiggle US | BIKE08 | Save $400 Off $4000 Spend | |
| Wiggle US | BIKE07 | Save $200 Off $2000 Spend | |
| Wiggle US | BIKE41 | Save $400 Off $4000 Spend | |
| Wiggle US | BIKE40 | Save $200 Off $2000 Spend | |
| Chain Reaction Cycles (US & Canada) | SSCLOFEB | Save $40 Off $200 Spend; Save $80 Off $400 Spend | |
| Chain Reaction Cycles (US & Canada) | SSBIKEFEB | Save $200 Off $2000 Spend | |
| Chain Reaction Cycles (US & Canada) | CLEAR2019 | 10% off on clearance products | |
| Probikekit International | CLOTH15 | 15% off clothes | |
| Probikekit International | TOP10 | 10% off on 'selected items' | |
| ProBikeKit US & Canada | CLOTH15 | Use the code CLOTH15 – max discount $35 | |
| ProBikeKit US & Canada | TOP10 | Enjoy an EXTRA 10% OFF when you use the code TOP10 *max discount $35 | |
| Chain Reaction Cycles (US & Canada) | NCV2019 | New Customers ONLY up to 40% off on clearance products. | |
| Wiggle US | NEWUS | Save $10 when you spend $100. NEW CUSTOMERS only. Use code: NEWUS | |
| Wiggle US | NEWCA | Save $10 when you spend $100. NEW CUSTOMERS only. Use code: NEWCA | |
| Tweeks Cycles | No Code, will be automatically applied at checkout. | FREE UK mainland delivery on orders over $14.99 at Tweeks Cycles | |
Best Beers for Mountain Biking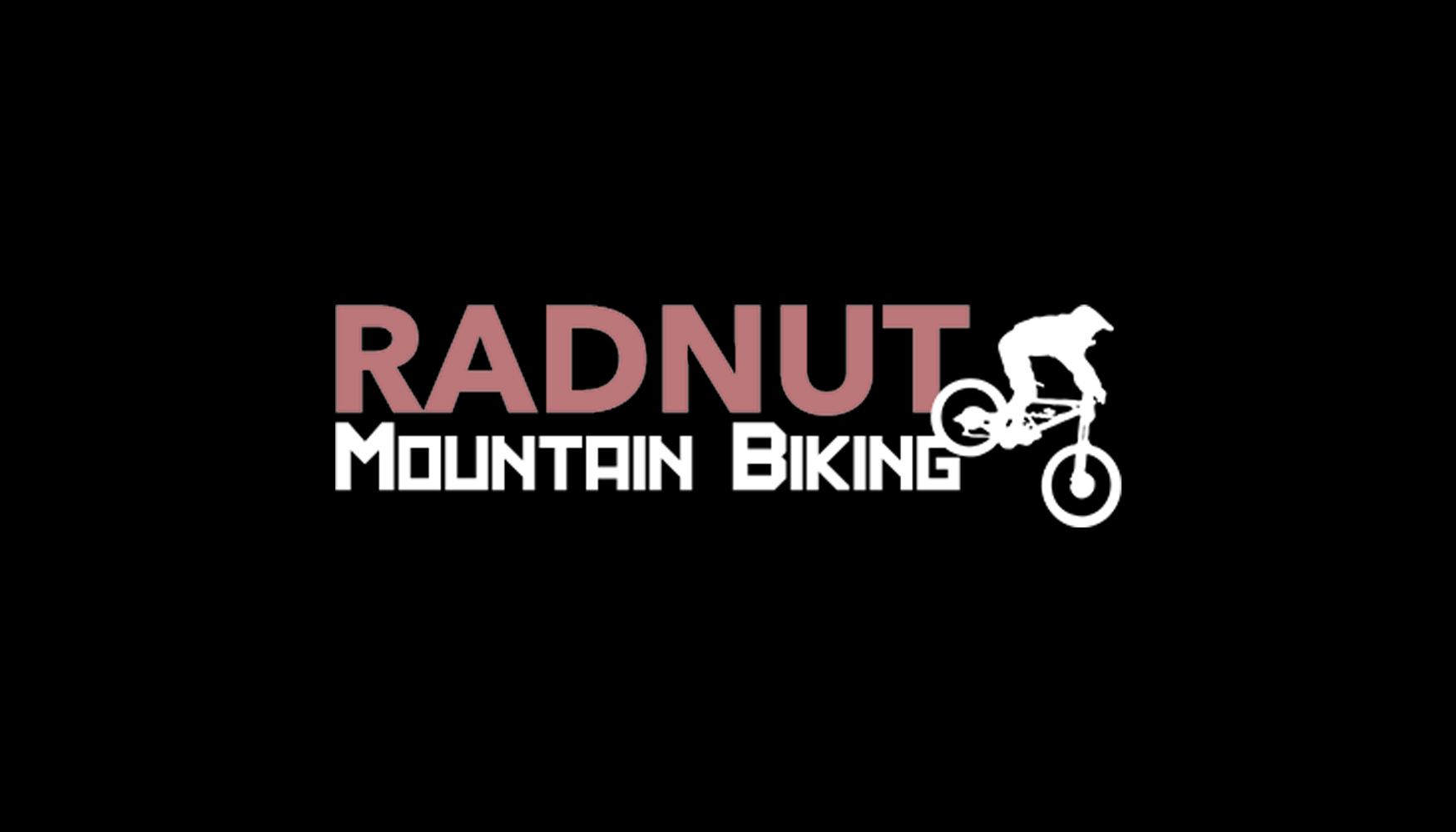 Off the back of a somewhat amusing trend of bike and beer content appearing (and a completely unscientific survey of the reddit /r/MTB community) we decided to put together a curated list of beers summarising the outcome.
If you want a beer to be included then post on the thread and we'll get to it shortly, in addition, if the beer here isn't poorly rated enough – you could always try and brew your own.
The list will be updated periodically.
Mountain Biking Beers | The List
Roughly in order from most popular to least popular: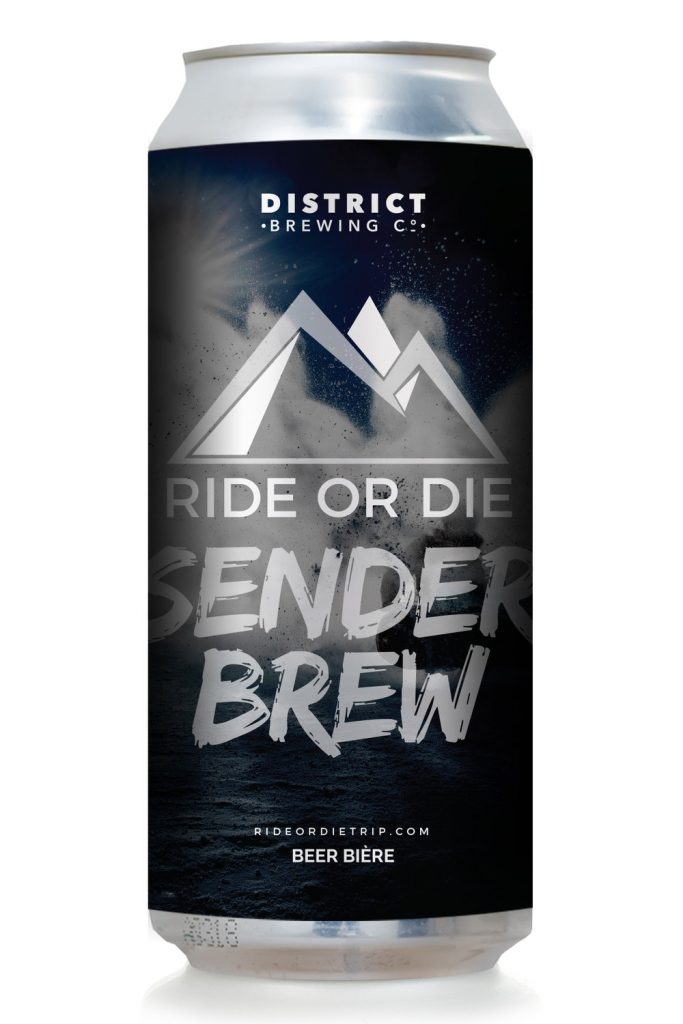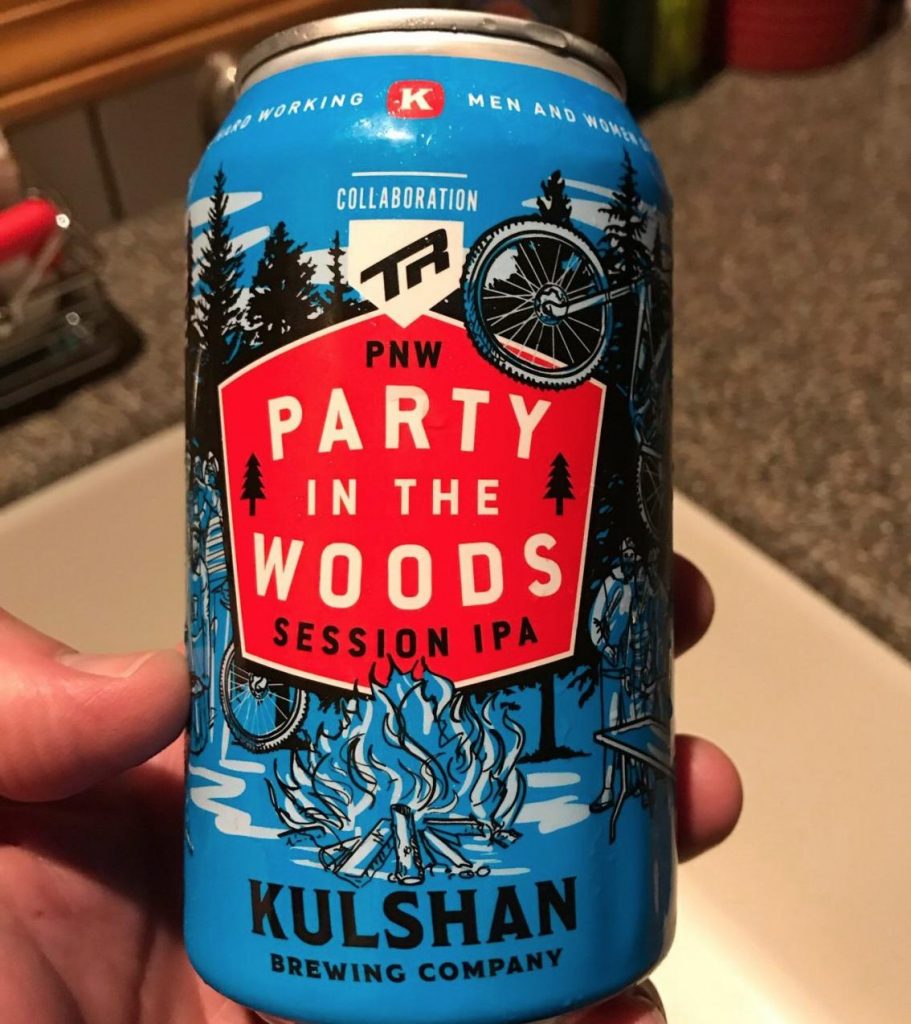 Bikes and Beer Videos | Reddit Collection –
This will also be maintained.
GoPro: Introducing HERO7 Black – Shaky Video is Dead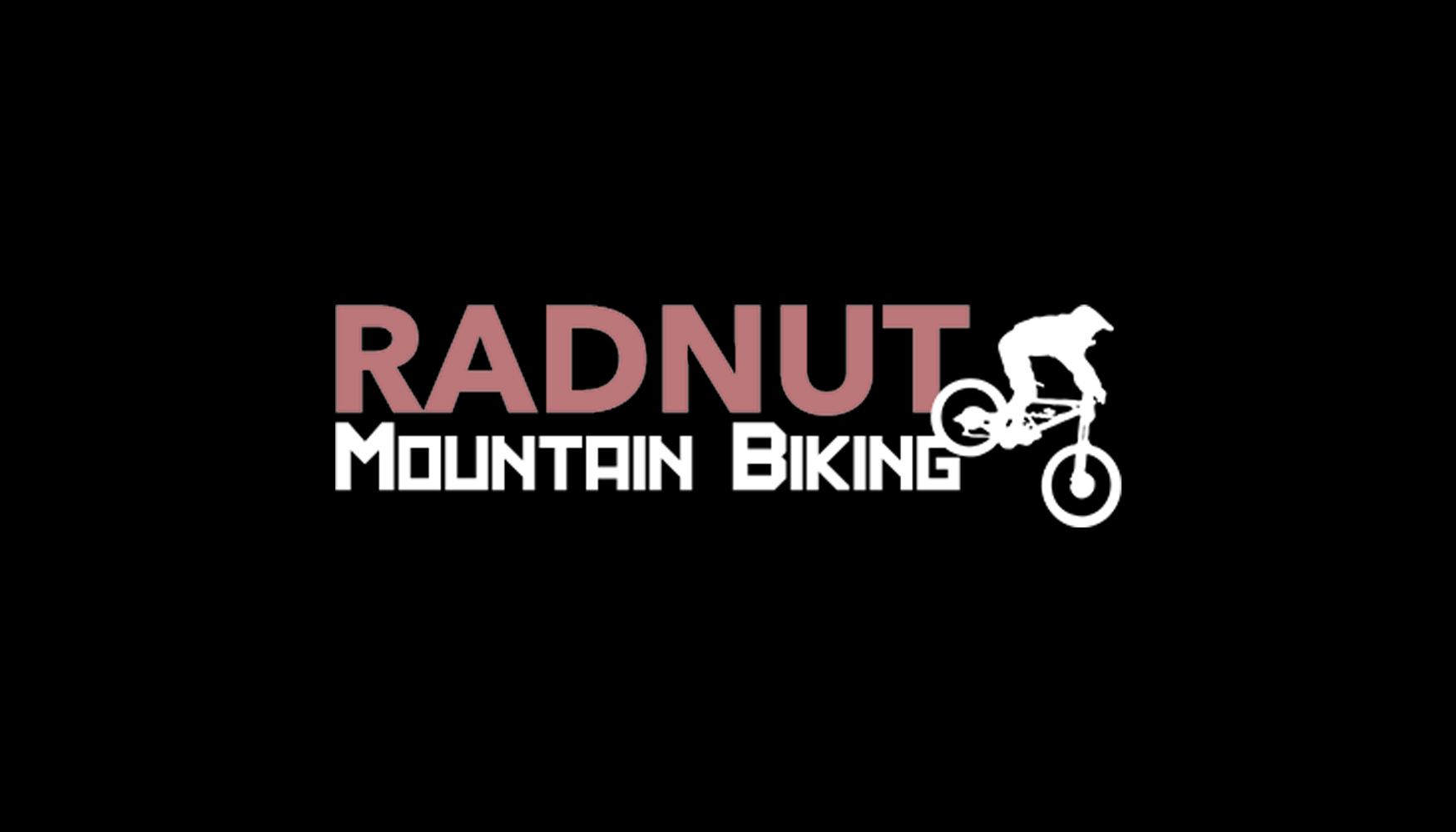 Shot on the HERO7 Black GoPro – http://bit.ly/2CXqHSO
This is HERO7 Black, the most advanced GoPro ever. With HyperSmooth stabilization, you get insanely smooth, gimbal‑like video—without the gimbal. And with TimeWarp, you can capture mesmerizing, stabilized time lapse video as you move through a scene. There's also a new SuperPhoto mode that delivers the best, most brilliant images automatically. Want to stream amazing moments as they happen? Now you can with live streaming and the GoPro app. To put it simply, HERO7 Black completely changes the game.
Get your HERO7 Black now:
https://shop.gopro.com/cameras/hero7-black/CHDHX-701-master.html
Check out the HERO7 Black Million Dollar Challenge:

Get stoked and subscribe: http://goo.gl/HgVXpQ
GoPro Athletes (in order of appearance):
Torstein Horgmo
Geoff Gulevich
Kilian Jornet
Travis Rice
Sage Kotsenburg
Anthony Walsh
Leticia Bufoni
Shane Dorian
GoPro Family Members (in order of appearance):
Mitch Bergsma
Kailub Russell
Taiyo Masuda
Gloria Atanmo
Special Thanks:
Tahiti Tourisme
Temoana Tours
Le Taha'a Island Resort and Spa
Tahiti Yacht Charter
Cavo Tagoo Mykonos
Spaceport America
ESRA – The Experimental Sounding Rocket Association
Bradley Friesen
York Galland
Music:
The Shoes
"Time to Dance" (SebastiAn Remix)
For more from GoPro, follow us:
Facebook: https://www.facebook.com/gopro
Twitter: https://twitter.com/gopro
Instagram: https://instagram.com/gopro
Tumblr: http://gopro.tumblr.com/
Pinterest: http://www.pinterest.com/gopro
Inside Line: https://gopro.com/news
GoPro: https://gopro.com/channel/
#GoPro #HERO7Black #HyperSmooth #TimeWarp

Author: GoPro