This post contains affiliate links. Affiliate disclosure: As an Amazon Associate, we may earn commissions from qualifying purchases from Amazon.com and other Amazon websites.
The Most Innovative
Snowboarding Gadgets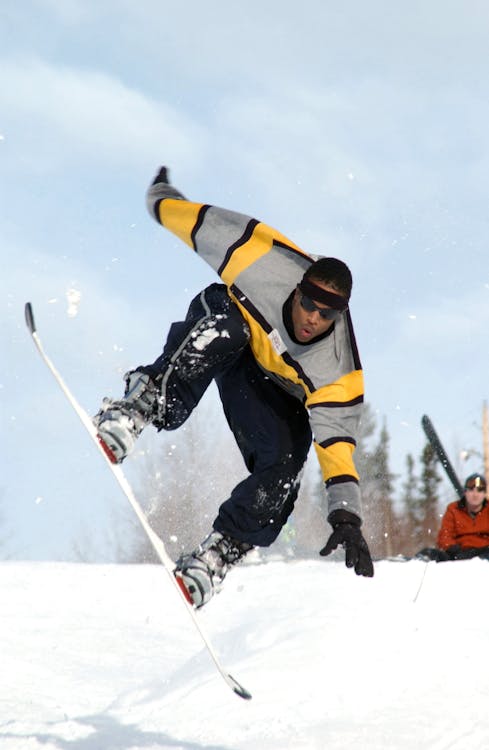 When it comes to snowboarding, you can never have too many gadgets – Whether they come in the form of something that's going to protect you or something that will make the sport even more exciting, the opportunities are endless. We decided to speak to professionals and gather their recommendations of gadgets for this extremely cool and extreme sport. We have compiled the best gadgets and inventions into this article.
It's always worth investing in a good helmet considering how important your brain is. While snowboarding isn't a dangerous sport, accidents can happen and it's best to be prepared with the best in helmet technology. The Smith Quantum helmet is not only lightweight and durable, but it was specially crafted to protect against rotational and off-angle impacts. It's also got a nice design with plenty of vents and magnetic clasps.
Contributor: Samuel Maizlech
Organisation: Glacier Wellness
Website: https://glacierwellness.co/
TALKABOUT T800 App
Motorola Solutions just launched the First TALKABOUT two-way Radios (TALKABOUT T800) with a mobile app, which combines messaging and location sharing capabilities with reliable two-way functionality, ideal when pursuing fun off the cellular grid. Outdoor enthusiasts can share and track their locations and send messages with fellow travellers while off the cellular grid. Users download the TALKABOUT app to their iPhone or Android device then connect their smartphones to the T800 radios over Bluetooth. The app uses the T800 as a modem to send messages and locations over radio frequencies. Users can share current location, send group messages to alert others for a safety concern or potential meet-up spot. Users can set up a designated area and alert others when they are about to leave that area. Maps can be downloaded ahead of time using the TALKABOUT app.
Contributor: Colleen Philbrick
Organisation: Bell South
Cold weather will zap your phone's battery. The Phoozy case will insulate your phone to keep it warm enough to keep running. Bonus: this case is great for summer time use, too, as it insulated against excessive heat, as well.
Contributor: Sara Routhier
Organisation: 360 llc
Website: https://www.360quotellc.com/