This post contains affiliate links. Affiliate disclosure: As an Amazon Associate, we may earn commissions from qualifying purchases from Amazon.com and other Amazon websites.
This article showcases our top picks for the Best MTB 35mm Stem. We reached out to industry leaders and experts who have contributed the suggestions within this article (they have been credited for their contributions below).
We are keen to hear your feedback on all of our content and our comment section is a moderated space to express your thoughts and feelings related (or not) to this article This list is in no particular order.
This product was recommended by Will Henry from Bike Smarts
I have been a mountain biker for years, and I've tried a lot of different brands and styles of stems. I can definitively say that the Funnduro MTB Stem, Bar Clamp 35mm, Ultralight, and Tough Alloy stem for Mountain Bike is the best mtb stem 35mm. To my knowledge, there are no other stems out at the moment that meet the following specs: 1) ultra-light weight alloy construction 2) aluminum teeth 3) durable 7075 aluminium 4) double thickness chip chip protection 5) no visible welds 6) light-weight carbon fiber reinforcement 7) Great price The Funnduro MTB Stem, Bar Clamp 35mm, Ultralight and Tough Alloy stem for Mountain Bike is the only one that meets all of these specs at an affordable price.
---
This product was recommended by Jonathan Tian from Mobitrix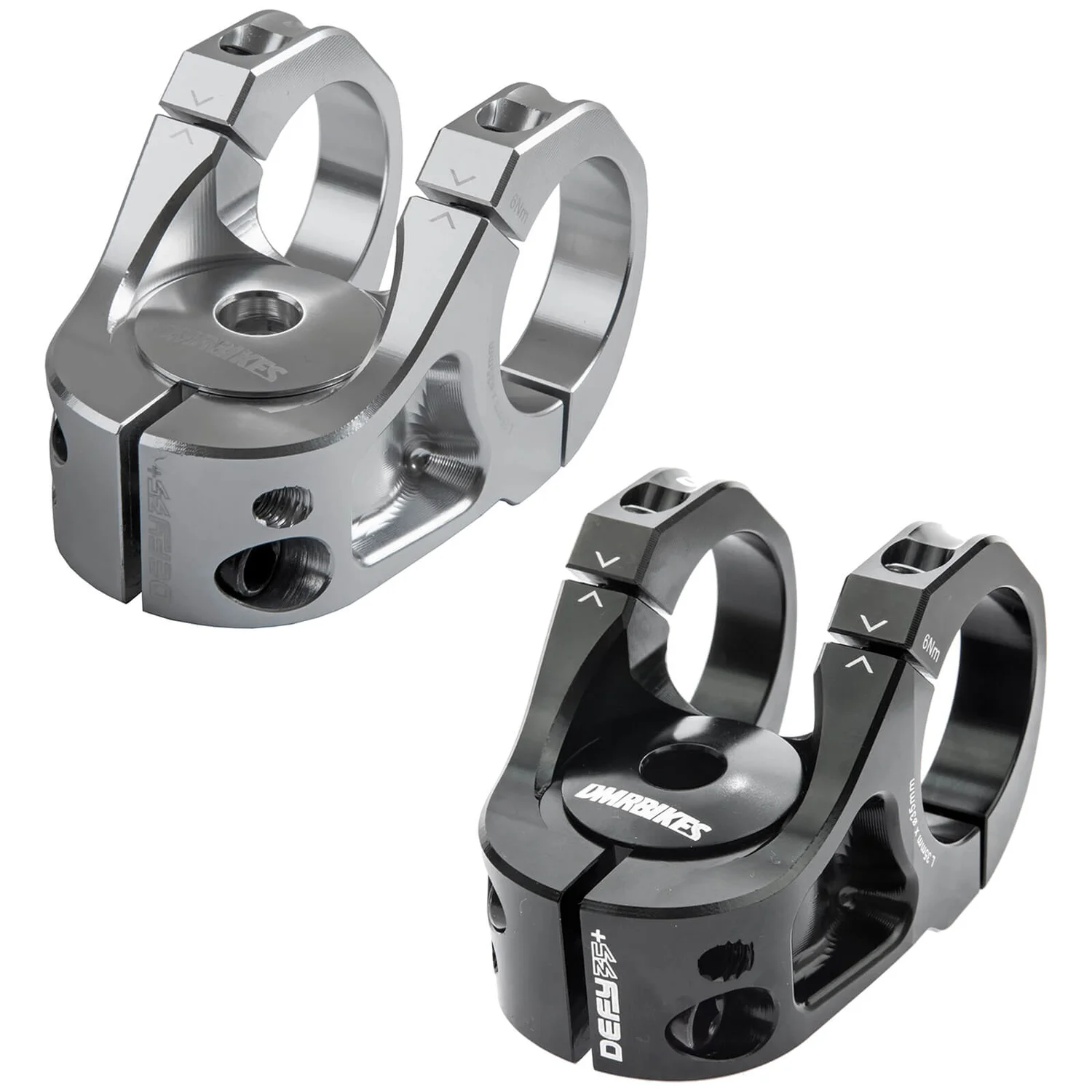 Are you looking to raise your handlebar but cannot find the perfect short stem? DMR Defy 35 stem has the shortest length, low stem, and low rise to put you in an aggressive position while carving up the trails. It is very sturdy and perfect for increasing turning on uphill technical climbs. This stem is perfect to pair with trails or mountain bikes. It has a solid bold look and advanced construction to look great on bikes. DMR brings to you durability, strength, and precise handling with this product.
---
This product was recommended by Ryan Yount from LuckLuckGo
If you want a strong and durable 35mm Mtb stem, I advise you to consider the RaceFace Atlas Mountain Bike stem. It's made from premium 6061-T6 aluminum, which gives it good mechanical properties and exhibits weldability. The faceplate design used on this clamp easily eliminates stress risers that tend to bend or break your handling bar. It also has opposing bolts that help reduce stress on the steer tube by providing extreme clamping power. This 35mm Mtb stem will make your adventurous ride relaxing and comfortable.
---
This product was recommended by Sally Stevens from FastPeopleSearch
This light and durable stem offer a 35mm clamp for your beefy-bored bars, maximizing the strength and weight so you can stay in control when the trail gets rough. It's built from aluminum to keep weight at a minimum while offering power you can trust and features zero degrees of rise, so you stay right on top of your cockpit for attacking rock gardens and greasy root lattices. Angled bolts along the steer clamp help keep a lower profile, and short 40-to-50mm length keep your reach short enough to get well behind the saddle, buzzing the back wheel when you need to. Highly recommended!!!
---
This product was recommended by Alina Clark from CocoDoc
Increased strength to handle the harshest aggressive all-mountain riding combined with an update to 0-degree size for optimized fit and performance. Wide range of length options from 32mm to 70mm. No changes to its amazing strength to weight ratio 7075 aluminum construction, which is always ready to handle the rowdiest all mountains and endure riding. Now available in 9 vibrant ano colors, the Turbine R 35 stem continues to set the standard. Highest Recommendation!!!
---
This product was recommended by Melissa Sallee from ALL PIZZAHOLIC
This is the best Mtb I've ever used; its design is universal, it fits most Mtb and road bikes. The cover of the valve core is removable, so you can easily fill the sealant. In addition to that, the soft rubber in the base can easily form the best diameter on the valve hole to ensure rim protection. It's made of anti-rust material as well. Highly recommended!
---
This product was recommended by Sandra S. from AbsoluteDoha
This product is made from high-quality material. The design is really awesome, and the performance is great. Also, it's very light and fits the bike easily. Highly recommended.
---
This product was recommended by Cody Crawford from Low Offset
The RaceFace Turbine is a perfect example of how an aluminum stem should be made. It's light but strong enough to resist flexing while riding or hitting the ground on a jump or drop. The faceplate is oversized with a big hole in the middle, making installation quick and easy, which is always nice when trying to get your bike ready to ride. There's a nice rubber ring on the top of it that keeps the bar from getting stuck, and after years of use, this stem still looks as good as new. Although it is relatively expensive compared to other stems, it is worth every penny.
---