This post contains affiliate links. Affiliate disclosure: As an Amazon Associate, we may earn commissions from qualifying purchases from Amazon.com and other Amazon websites.
This article showcases our top picks for the
Best Cycling Camera
. We reached out to industry leaders and experts who have contributed the suggestions within this article (they have been credited for their contributions below). We are keen to hear your feedback on all of our content and our comment section is a moderated space to express your thoughts and feelings related (or not) to this article 
This list is in no particular order.
This product was recommended by Julien Raby from ThermoGears
The Teentok bike camera is one of the best cameras for bikes out there. It produces 400 lumens of light and has different light modes. It also features a full HD front view so you can record everything in front of you. The camera itself is made of durable materials plus it is WiFi-ready. The camera is water-resistant so no need to worry if it suddenly rains.
---
This product was recommended by Martin Sheerin from Light Up My Photos
This was my second bike camera, the first not being water-resistant and destroyed by the "fish-tails" thrown up by the rear wheel on a rainy ride. Meets all my requirements – high definition camera, high-visability taillight and a reasonable price.
---
This product was recommended by Max Shak from SurvivalGearShack
The best camera for cyclists available right now. It's been a decade since GoPro released its tenth version of one of their bestselling cameras. The GoPro Hero 10 Black doesn't reinvent the wheel, and isn't too dissimilar in physical dimensions from the original Hero. Yet, this camera is seriously tech-packed, capable of recording 5.3K video at 60p, and thanks to 5GHz WiFi and faster wired transfers, exporting your footage has never been easier. The camera can also be mounted to a helmet or handlebar, so you will be sure it is secure.
---
This product was recommended by Max Shak from SurvivalGearShack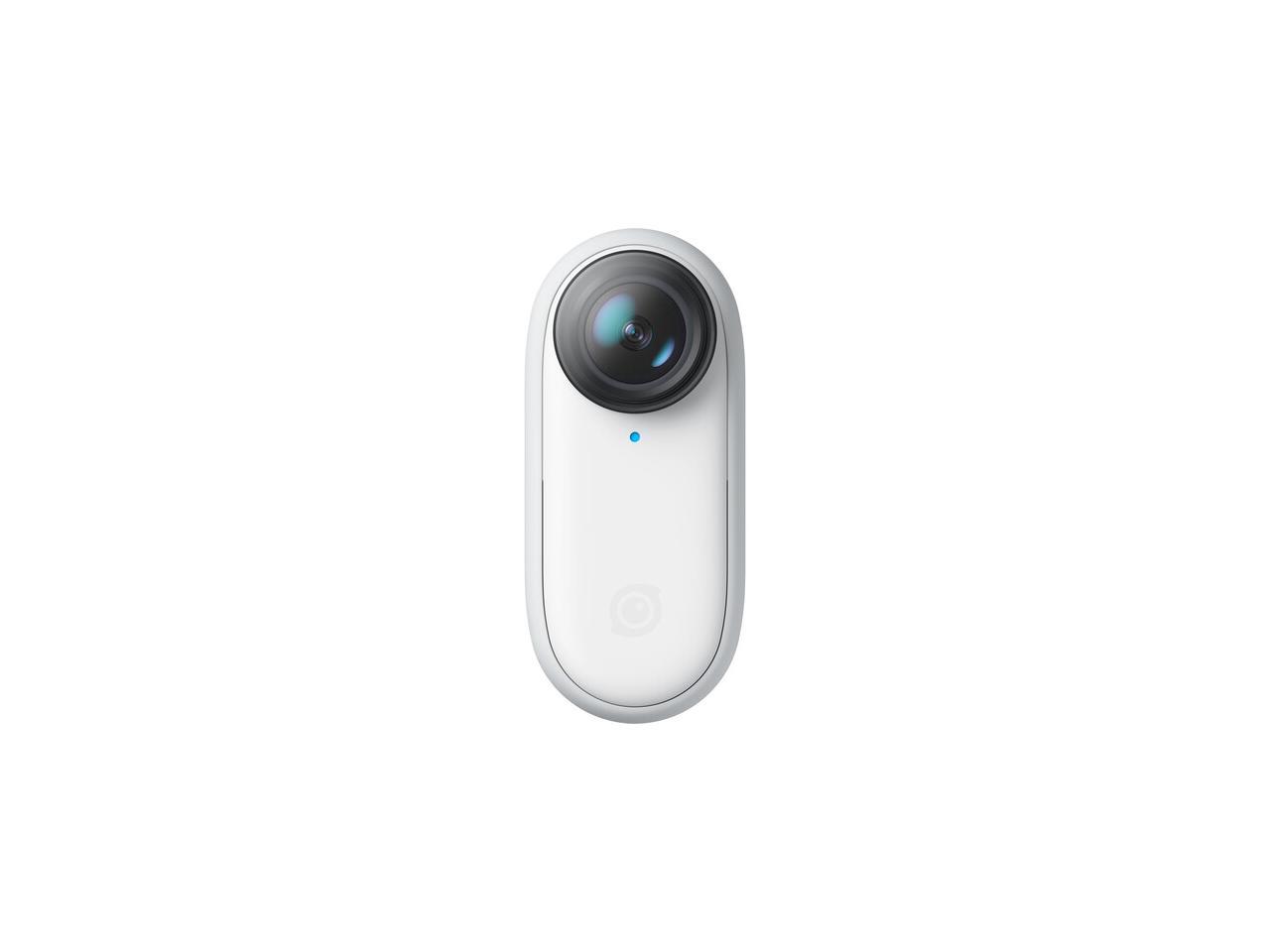 This tiny wearable camera still produces high-quality footage. Despite its diminutive size, the Insta360 Go 2 still packs a punch, capable of recording high-quality 2K (QHD) video at up to 30 frames per second. You can even use the FlowState stabilization system and HDR function with bike-mounted footage, which greatly expands your possibilities. This little camera can handle a sudden downpour without any issue due to its impressive level of waterproofing. Instagram360 produces its own bespoke mounts for cyclists including a helmet mount. It's important not to forget your charger – without it, you'll find the battery drains before you've traveled much!
---
This product was recommended by Max Shak from SurvivalGearShack
Stabilisation and impressive resolution for a budget price. It's worth doing some research to ensure you get an action camera from a reputable manufacturer since there are plenty of cheap action cameras on the market. With its inexpensive range of GoPro-lite cameras that still offer impressive functionality, Akaso has carved out a niche for itself. A good example of this is the Akaso V50 X, which captures 4K 30p footage and comes with built-in stabilization, at a price of less than $100. Despite the slightly soft video, and the relatively short battery life, the camera still performs quite well. You'll have to purchase a generic mount since Akaso doesn't make their own helmet or handlebar mounts.Thankfully, the market is flooded with choices.
---
This product was recommended by Aaditya Bhatta from The Riding Kid
Cooau Native 4k is a great lightweight option for light bikers on the go. As the name suggests, Cooau 4k can record high definition 4k videos for about two hours. On top of that, the camera contains a Dash cam mode and has an IP68 waterproof case for rainy weather. Additionally, any casual rider would appreciate the 4X zoom option on the Native 4K.
---
This product was recommended by Michael Baldicaña from Stayyy
The LKT Bike Motorcycle Helmet Camera is a camera that can be mounted on a motorcycle helmet and can be used for various purposes. It can record the rider's POV, capture 360-degree footage, and provide live streaming to the Internet. This article introduces the LKT Bike Motorcycle Helmet Camera, a helmet camera that helps riders stay safe and comfortable while riding. The camera is designed to provide clear images of the road ahead with no obstruction from helmets or other objects. This helmet camera is one of the most important items for a rider. It helps you to record your ride and share it with your friends, family and followers.
---
This product was recommended by Lyle Florez from EasyPeopleSearch
You can get a broader viewing image with the 120 ° A + high-resolution wide-angle lens. Built-in 1/4-inch low-noise high-quality photosensitive components allow ultra-clear images even in low-light situations. Windows 2000/XP/Vista/Windows 7, OS 10.3.6, or later are supported. When the motorbike collides, the G-sensor will automatically close the current video to differentiate accountability when the vehicle collides, and the loop recording will not overwrite it. Waterproof aluminum alloy case (IPX-4), standard waterproof, ideal for all types of external limit risk.
---
This product was recommended by Lyle Florez from EasyPeopleSearch
This little action camera's high-quality 1080P full HD vision and 120 degrees A+ grade high-resolution wider viewing lens produces 1920x1080P 30FPS Full HD video or 1280*720P 60FPS HD video. The dash recorder is composed of an aluminum alloy with high smoothness and long life. It is dustproof and waterproof to IPX4 standards, so it will not be affected by light rain.
---
This product was recommended by Lyle Florez from EasyPeopleSearch
Camera with microphone, 1080P FULL HD high-definition resolution, 120 degrees A+ grade high-resolution wide-angle lens, built-in motor, vibrates to indicate operating circumstances IPX-4 water-resistant aluminum alloy shell, suited for a variety of adventurous outdoor adventures. Built-in 1/4-inch low-noise, high-quality photosensitive element captures ultra-clear images even in low-light situations.
---
This product was recommended by Stella Cooper from PaydayLoansUK
This excellent dragon touch 4K action camera is a great pick for the travel enthusiast. This sturdy camera delivers excellent photos and videos. For more convenience, you can adjust the distance of the object with its 4x zoom feature and 16mp photo resolution. This dragon touch camera comes with exciting features, including an IPS display, 2-inch intuitive touch screen, adjustable angle lens, remote control with wifi, and HDMI. You can also catch up on the underwater scene with its 100FT waterproof feature.
---
This product was recommended by Kimberly Silva from FindPeopleFirst
GoPro Hero4 is the gold standard when it comes to the best cycling cameras on the market. If you enjoy filming and photographing your cycling adventures, look no further because your photos will look like they were taken by a professional videographer if you use this camera. It has professional resolutions of 4k30, 2.7k60, and 1080p120, as well as 720P240 video for super slow motion playback and 12MP photos at up to 30 frames per second. The camera comes with improved control and built-in video trimming, allowing you to create and save short video clips directly on your camera.
---
This product was recommended by Kimberly Silva from FindPeopleFirst
Waterproof is always a desirable feature in a cycling camera because it allows you to record even when raining. However, the Contour camera offers much more than just water resistance. The 'Instant On' switch will enable you to start recording at any time while cycling. It comes in different colors, making it possible to match it to your gear. Also, it has a filming rate of 60 frames per second (fps), which provides excellent video quality. This is the ideal camera for cyclists who want something that can always record any vital pieces of evidence.
---
This product was recommended by Madilyn Hill from TruePersonFinder Inc.
This camera is perfect for cyclists and travelers to capture incredible footage and view. This action camera includes an upgraded chip, ultra HD video, and 20 MP photos. This waterproof camera helps you capture 30M TO 40M levels underwater. It features an EIS stabilization system which makes it more stable for doing extreme sports or travel. This camera includes a built-in microphone to record conveniently. It also contains wifi and remote control to operate remotely from 10 meters.
---
This product was recommended by Jessica Lauren Vine from RV Idiots
When we park up in the RV, my partner and I usually pop into whatever town is nearest to go to the shops and see the sights, and we do this on our bikes. Cycling on the road can be quite dangerous so we always keep our cameras on just in case something happens. Before we bought the Antook, we both used head-mounted cameras, but the footage was always so shaky as it moved with our heads. Now that we can mount the Antook on our bike, the footage is much clearer and it is easy to discern what is actually going on, on our rides. It is also very easy to install and comes with a screen if you would like to mount it as a rear-facing camera. It is a great, steady, camera that is a must-have for any road cyclist.
---
This product was recommended by Steven Walker from Spylix
The Dragon Touch Vision 3 is a cheap alternative for those seeking their first action camera for cycling. Its 170-degree wide-angle camera and 4K video at 30 frames per second try hard to provide high-quality video and performance. You also get 16-megapixel photos, the same image quality you'd expect from a flagship smartphone. It weighs only 5.3 ounces and comes with many accessories that improve portability. This set includes a chest, handlebar, and helmet mount. With the waterproof casing on, the action camera operates admirably underwater.
---
This product was recommended by David Bowen from Bordeaux Undiscovered
I usually go mountain biking in the summer and I love recording my trails and looking back on the big moments (usually the crashes). However, I find helmet-mounted cameras to be a bit too bulky. I then found these Camera Sunglasses, at first I thought they would feel heavy and uncomfortable as sunglasses due to the camera placed right in between the lenses, but I was pleasantly surprised. The bike crashes looked even more personal and I really love them.
---
This product was recommended by Jonathan R Brockman from Brockman Injury Lawyer
I seriously don't think that you can do better than the DEVTOP for cycling cameras. It has a 4K camera with a 170 degree Wide Angle lens, and is usable underwater up to 40M, this camera is able to withstand a lot more action than most. It mounts ot your bike very securely and comes with rechargeable batteries so you can always capture your adventures or even just your commutes.
---
This product was recommended by Leslie Radka from GreatPeopleSearch
It's a PURPOSE-BUILT MOTORCYCLE CAMERA, which eliminates the need for shaky helmet-mounted action cameras. The Thinkware M1 motorcycle cameras have been built exclusively for the demands of motorcyclists, with improved features and benefits that bikers have demanded. It boasts a ULTRA CLEAR 1080P HD IMAGE with a 140° wide angle view at 30 frames per second. This allows the motorcycle cameras to capture better detailed footage in all types of road conditions, as well as number plates.
---
This product was recommended by Leslie Radka from GreatPeopleSearch
Waterproof Action Camera with Front LCD and Touch Rear Screens, 5K Ultra HD Video, 20MP Photos, 1080p Live Streaming, Webcam, and Stabilization, 5K Ultra HD Video, 20MP Photos, 1080p Live Streaming, Webcam, and Stabilization This camera captures superb video in up to 5K quality, which is ideal for preserving fine detail even when zoomed in. The HERO9 Black features a new 23.6MP sensor that is a powerhouse, bringing lifelike image quality, fluent action, and in-camera horizon leveling. With 20MP clarity, it captures sharp, professional-quality photos. And, thanks to SuperPhoto, the HERO9 Black can choose all of the best image processing for you, making it very simple to nail the photo.
---
This product was recommended by Thomas Brown from WigsMaster
If you want to buy a better helmet camera to record your trip but have a limited budget, then the AKASO V50 action camera is a good choice. It's probably the best budget camera that meets the specs (20MP and 4K, 30-fps images). Akaso is a technology brand from China, and it is very cost-effective. The AKASO V50 action camera has a responsive two-inch touchscreen interface that lets you preview photos and videos, customize settings, and make shooting on the go easy. Even better, it is equipped with advanced EIS (Electronic Image Stabilization), which allows you to capture stable footage and have a great shooting experience while riding on mountain roads. Plus, it can be controlled wirelessly, allowing you to share videos and pictures to social media directly from the camera.
---