Matt Walker joins Pivot Factory Racing
Instagram clip
Author: Pivot Cycles

Downhill & Freeride: Mashup 2019 #2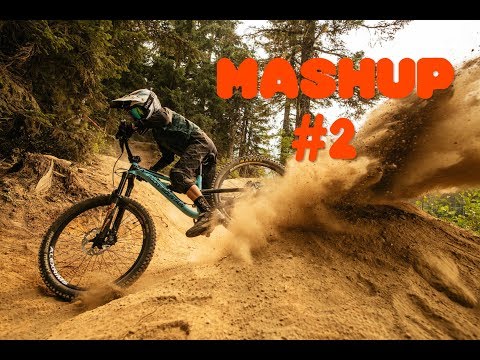 For Discount
Visit SIROKO Shop: https://srko.co/crow90
▶ Subscribe: http://bit.ly/1YNSsBq
▶ Facebook: http://on.fb.me/1Rsqdju
▶Twitter: http://bit.ly/1KtPO6p
▶Website: http://bit.ly/1S2zDDf
VIDEO IN THIS EDIT:
https://goo.gl/1Sh8mc
https://goo.gl/33iwy2
https://goo.gl/jLjPbY
https://goo.gl/iF7B6f
https://goo.gl/cRNThU
https://goo.gl/N64jxu
https://goo.gl/K6mqBT
https://goo.gl/2MSTq3
https://goo.gl/3E26Mj
https://goo.gl/H3kzjh
https://goo.gl/Z3aDjx
https://goo.gl/1Sh8mc
https://goo.gl/33iwy2
https://goo.gl/jLjPbY
https://goo.gl/iF7B6f
https://goo.gl/cRNThU
https://goo.gl/N64jxu
https://goo.gl/K6mqBT
https://goo.gl/2MSTq3
https://goo.gl/3E26Mj
https://goo.gl/H3kzjh
https://goo.gl/Z3aDjx
https://goo.gl/oVLc4d
https://goo.gl/mrDKZH
https://goo.gl/iQx755
https://goo.gl/AezStp
https://goo.gl/QvoTQn
https://goo.gl/jPyrGo
https://goo.gl/mBpoCB
https://goo.gl/ApTksj
https://goo.gl/xvJWis
https://goo.gl/JXBLPX
https://goo.gl/B2Jht8
https://goo.gl/5KnGmj
https://goo.gl/HqWsn5
Photo: https://www.pinkbike.com/photo/16444658/
This is compilation I edited of many videos that can be found on YouTube & Pinkbike . It is for entertainment purposes only. I don' t. take any credit for the original footage, as I only edited the footage. All original footage credit goes to the filmers and owners.
#downhill #freeride #mtb
Author: TheCrow90MTB
GoPro: Jugaad Skate Competition in India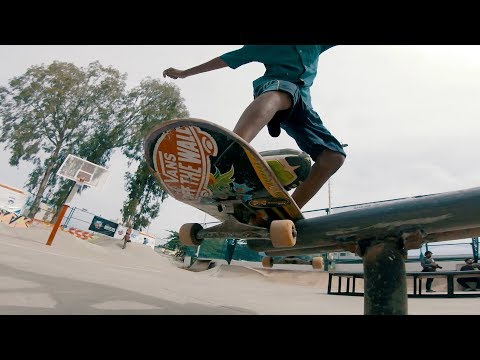 The Jugaad Skate Competition in Bangalore was born out of necessity to accommodate the thousands of new skaters in India. Jugaad has become a place for skaters to exchange tricks, culture, and ideas within this growing community.
Get stoked and subscribe – http://goo.gl/HgVXpQ
Shot 100% on GoPro – http://bit.ly/2UHUwiB
Music Courtesy of ExtremeMusic
https://www.extrememusic.com
For more from GoPro, follow us:
Facebook: https://www.facebook.com/gopro
Twitter: https://twitter.com/gopro
Instagram: https://instagram.com/gopro
Tumblr: http://gopro.tumblr.com/
Pinterest: http://www.pinterest.com/gopro
Inside Line: https://gopro.com/news
GoPro: https://gopro.com/channel/
#GoPro
Author: GoPro
Preparing For The 2019 UCI World Cup Season | Aaron Gwin's Off-Season S2E1
►Catch-up with 5x UCI DH MTB World Cup Champion, Aaron Gwin as he prepares for the upcoming 2019 season with the new-look Intense Factory Racing team. Joined by US National DH Champ Neko Mulally and Australian shredder Jack 'Shark Attack' Moir, Gwin's on the hunt for a sixth UCI World Cup Overall title. The relatively new Intense M29 downhill bike is a racing thoroughbred which, when married up with one of the most successful riders in the history of the sport, will surely lead to a major assault on the World Cup record books in 2019.
Realized by Rob Parkin Video
Music By Marlowe
–
Experience the world of Red Bull Bike like you have never seen it before. With the best bike videos, from Mountain Bike Downhill to Cross Country plus BMX and original series, prepare for your "stoke factor" to be at an all time high.
Subscribe to Red Bull Bike on Youtube: https://win.gs/SubToRedBullBike
Get the FREE Red Bull TV apps for all your devices: http://onelink.to/yfbct7
Watch Red Bull TV: https://win.gs/WatchRBTVBike
See into our world: http://goo.gl/J49U
Red Bull Bike on Facebook: https://win.gs/RedBullBikeFacebook
Red Bull Bike on Instagram: http://win.gs/RedBullBikeInstagram
Author: Red Bull Bike